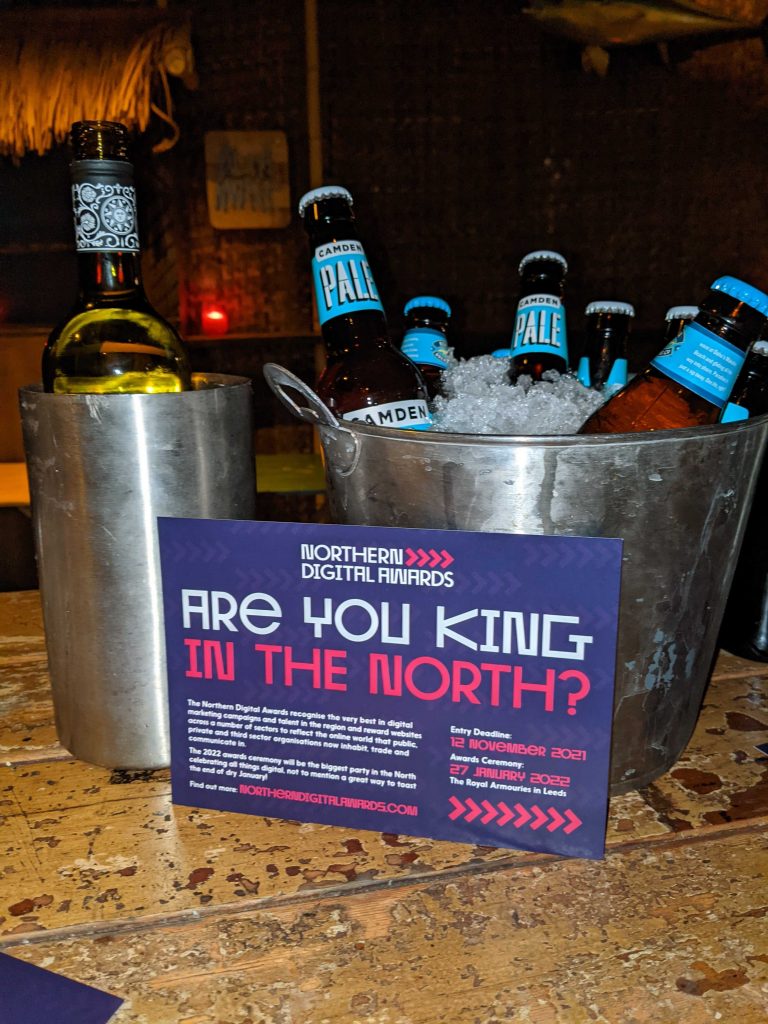 Don't Panic hosted their first live networking event, since lockdown 1.0, in Manchester's Northern Quarter last night, 3rd November.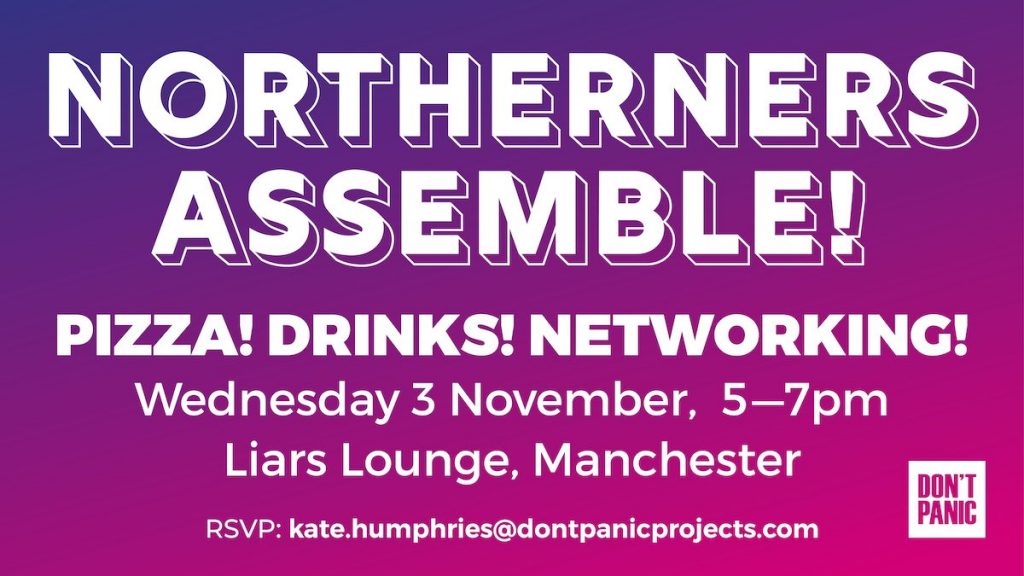 Having returned to live UK Award events back in July, it was great to be networking in a smaller venue with search, content, agency and PR experts based in the Northern Powerhouse, prior to the Northern Digital Awards final entry deadline.
In true Don't Panic style, drinks and conversation flowed, and food you ask? Well Crazy Pedro's delivered pizzas! If you haven't tasted the 'Fried chicken, smoked bacon, maple syrup, waffle' pizza you haven't lived, although the vegetarian, fantastically named, 'Got the Muncheese' gives it a good run for the money!
On hand to answer Award questions and do the introductions were Don't Panic Founder, Nicky, and her right-hand women Sales Executive, Steph and Content Manager, Sue.
It was great to see the teams from @ForwardPMX, @dontbeshyb2b, @PushDoctor and @FourthDayPR, to name but a few, and Judges @JustinClarkSocial, @SmartRich and @LidiaInfanteM. Big shout out to @Connective_3 and @MountDigi, who were the last men/women standing at the end of the evening, early, but way past 7pm!
During 2020 and 2021 Covid 19 put a damper on networking. Virtual events were all well and good, but there is nothing like face-to-face connections that lead to forged connections, potential collaborations, increased confidence and best practice sharing.
It was clear last night, that digitals want to reconnect. The room was filled with buzz and chatter, it was a relaxed and informal event that was a great re-introduction to socialising, talking to like-minded strangers/future friends and sharing industry stories. Tales of homeworking and hybrid working were topics of conversation along with government bursaries available for apprentices and upskilling, and, of course, Award entry and friendly competition. It was an interesting night!
Look out for other Don't Panic networking events that will be coming up in 2022 as we would love to support you in widening your circle of connections and encourage you to enter Awards!