Any further enquiries? Get in touch using the form below:
Don't Panic is one of the world's leading B2B and Industry Awards organisers who proudly own and deliver 35 awards annually around the globe. As an agency we celebrate and reward success not just in house but across the length and breadth of the digital and tech industry.
Possibly a cliché but at Don't Panic we work hard and play hard with a focus on cultivating an agency culture which rewards ambition and innovative thinking. We are proud to have signed the Breathe HR Culture Pledge as a commitment to all our employees that we will continue to put our people first and build on creating a positive company culture.
Workplace culture is an essential aspect of our business strategy and key to creating an inclusive, progressive environment which supports employees and recognises their achievements.
We offer a competitive salary package along with perks such as a gym membership, regular social events, a pension scheme, your birthday off, free parking and the opportunity to travel within the UK and oversees when travelling to events and more…
Below is a list of the exciting career opportunities we currently have available. If you would like to apply, please send your CV and cover letter to [email protected] stating the role you are interested in.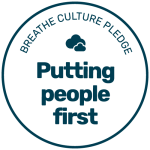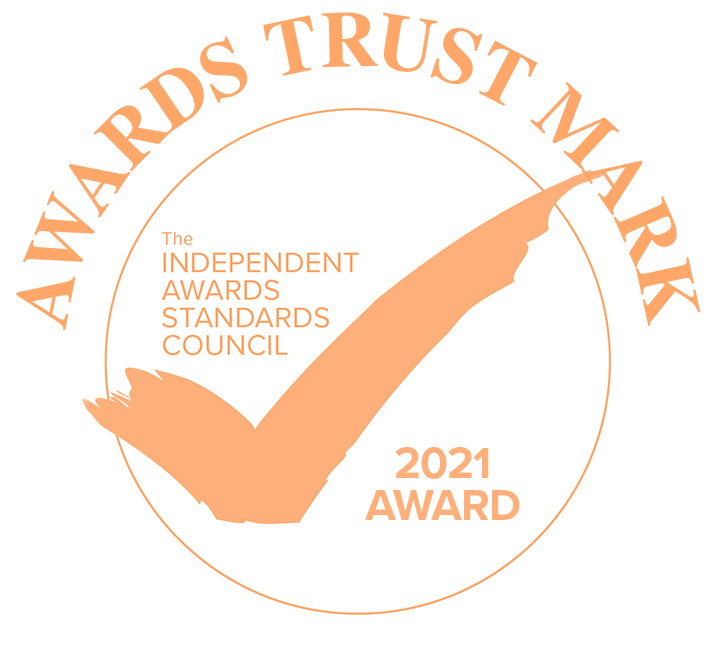 Rawtenstall – Hybrid Working
Permanent role Monday – Friday
£20,000 – £24,000 per year dependent on experience, + commission
We have an exciting opportunity for an experienced Account Executive to join our sales department, to help drive sales growth across our fantastic programme of Don't Panic owned events – locally, nationally and globally.
WHAT YOU'LL BE DOING?
As our Account Executive, you should have excellent communication skills, and the ability to manage key accounts and build relationships with clients and customers.
Your days will be spent on the phone, focusing on inbound and outbound B2B telephone calls to increase awards entries and sell event tickets. You will be working towards deadlines, across several projects at any one time, managed through our CRM system, Hubspot.
You will take ownership for your own events and KPIs, using initiative to work towards them, but also working alongside our brilliant team to achieve them. Our team are tight knit, driven and supportive, and are looking for someone with the same common goals to join them. You should be ambitious, self-motivated and passionate about achieving sales.
You will have the opportunity to occasionally attend our events in both the UK and internationally, to see the events come to life and meet customers you have built relationships with throughout the entry and ticket phase.
WHAT ARE WE LOOKING FOR?
Someone with a natural aptitude for sales
Someone with the ability to manage key accounts and build relationships with clients, customers and the team
Someone who can manage key accounts and retain valued customers throughout the calendar year
Someone who knows that relationships don't just work via email – the phone will be your friend and you'll love talking
Someone who has the ability to cross sell our events portfolio to clientele
Someone who's organised – with excellent organisational skills and record keeping
Someone who's meticulous with figures and target driven – you'll know your pipeline and you'll be on the ball with payments and invoicing
Someone who understands that the 9 to 5 doesn't really apply – you'll always want to build your knowledge and wont view work as clock-in, clock-out
Someone who's ambitious and willing to be creative with the role – there's a huge opportunity for growth within the company for the right person
Someone who's determined, optimistic and able to work in a fast-paced and lively office
Someone who views work as a career, not a job – you'll have ambition
Someone who can get to & from our office in Rawtenstall, as this will be a hybrid role
WHAT DO WE NEED?
A positive attitude and high levels of personal motivation
The ability to generate new and interesting ideas
Measuring the results of activity and providing feedback
Effective time management skills
Ability to operate under pressure and meet tight deadlines
Ability to multitask across numerous complex projects
The ability to work effectively with the wider Don't Panic team
Ability to develop professional relationships in all aspects of the position that resulting in stable, consistent, reliable and courteous communications with all parties
DESIRABLE
Experience in a similar role
Understanding of the digital sector
Experience in CRM systems, HubSpot would be desirable
WHAT'S IN IT FOR YOU?
We'll pay you a competitive salary and you'll have a transparent and open-ended commission structure that rewards you when business targets are met.
But most importantly, you'll be joining us at a point where we're starting a huge growth programme.
PERKS
Pension scheme
Birthday off
Hybrid working
Quarterly social events
Opportunity to travel within the UK or overseas when attending events
Regular company briefings over pizza and drinks
Free parking
Christmas and bank holidays off
Casual dress
Freelance Event Manager
+
-
Freelance Event Manager 
We are looking for Freelance Event Managers to work alongside our in house events team.
Salary – To be discussed dependent on experience
Company Rawtenstall based, with events internationally
POSITION OVERVIEW
Reporting to the Head of Events, the Freelance Event Manager is responsible for working with the team to ensure effective delivery of both client and Don't Panic owned events, in the UK and internationally.
Responsibilities include:
Ongoing client liaison and managing events and accounts as agreed with The Head of Events
Deliver high quality levels of customer service in keeping with the Don't Panic brand and ethos
Create and manage event budgets across all projects maximizing income and minimizing expenditure to create profit for our clients and Don't Panic
Work with the sales team to maximize income through ticket sales, entry fees and sponsorship
Negotiate agreements with suppliers, venues and subcontractors to secure hires, products and services at the lowest cost while maintaining the highest quality
Work closely with clients / the Don't Panic team to define event objectives and create and deliver appropriate event solutions
Manage communication between clients, the agency and suppliers to ensure effective event delivery
Source and secure venues and catering at the best possible rates and at appropriate minimum numbers on favourable terms including production of venue search reports
Source, manage and deliver event infrastructure including AV, branding and entertainment ensuring the highest quality is delivered to our clients at the best prices possible
Work with clients / Don't Panic team to source hosts and entertainment as required
Manage all event bookings in accordance with procedures and in an accurate manner including reconciling payments ahead of shortlist announcements or event dates
Managing ongoing host/speaker liaison including creation of briefing notes, booking of travel and accommodation at the best possible rates
Manage sponsor liaison to ensure sponsorship packages are delivered and managed effectively
Work with the Directors, designers and subcontractors to develop branding and marketing materials including websites and event collateral
The preparation of RAMS, Event Plans, Emergency Procedures as required – to be signed off by The Head of Events
Produce effective project plans, identify tasks, manage execution and delivery, and ensure milestones are achieved
Supervise and manage the creation and distribution of event briefing documents
Supervise and manage event bookings, ticket sales and registration to ensure a seamless delegate booking experience, accurate records and provide high levels of delegate liaison
Manage the production of presentations and scripts to ensure professional event delivery
Supervise, direct and co-ordinate the activities of staff, subcontractors and participants as required to successfully execute all aspects of the event
To lead and manage face to face or remote judging sessions for events
Source relevant and influential judges to form an independent judging panel for each event
Showcall independently at live events
To check entry submissions ensuring all the relevant details have been provided and chase any outstanding information required
Manage trophy orders and queries in relation to trophies
Identify virtual solutions for events and deliver high quality online award ceremonies
To ensure the smooth running of international events and ensure all considerations are met i.e. visa's, permits, insurance
Deliver thorough meetings prior to event launch to ensure events launch on time and all information required for the launch has been distributed to the relevant departments
Deliver effective post event evaluation with all client and Don't Panic events to censure effective continuous improvement
Job requirements:
University degree or relevant work experience
2-3 year's event management experience, ideally within an agency
Proven negotiating skills with subcontractors
Ability to develop professional relationships in all aspects of the position that resulting in stable, consistent, reliable and courteous communications with all parties
Ability to multitask across numerous complex projects with varied deadlines
Ability to effectively project manage complex jobs
Ability to work independently and remotely at times
Excellent organisational, planning and project management skills
Proven ability to take direction to develop and deliver exceptional events that achieve both Don't Panic and client objectives
The ability to work effectively with the wider event team and support on additional team projects as and when required
Proven ability to prepare accurate budgets and manage expenditure
High level of written and verbal communication skills
Excellent attention to detail
Strong IT skills including Microsoft Office, Keynote and social media Channels
Effective time management skills
The ability to operate under pressure and meet tight deadlines
Ability to pivot from live to virtual events as and when required and adapt well to changing situations
Experience of working in a fast-paced environment
Ability to use quick thinking and initiative to find appropriate solutions to problems
Ability to showcall
Driving license and access to a car
Willing to travel and flexibility around working hours
Awards experience
HOURS OF WORK
As discussed with the company depending on the requirements
Event Team Work Experience
+
-
Don't Panic regularly offer unpaid work experience placements on a two to four-week basis. This is an ideal way to gain experience in the events industry in a busy and vibrant agency where no two days are the same.
If you are interested in this opportunity please email [email protected] with either a CV or some background information about yourself along with your reasons for seeking a placement.
Please note our offices are based in Rawtenstall, Rossendale which is not easily accessed by public transport so unless you live locally you may need access to a car, but we do contribute £75 per week towards travel expenses.