© 2019 Illustration by Adam Rowlinson for Don't Panic
About Us
We are Don't Panic.
We activate unforgettable live experiences across the globe. We are the masterminds behind high quality and profit-generating conferences, exhibitions, roadshows and awards ceremonies for publishers, trade associations, the educational and public sectors, and the digital and communications industries.
We are as cool as a cucumber when the pressure hits the fan. It enables us to think clearly on our feet and keep everything under control, removing your stress so that you can focus on effectively engaging and interacting with your target audience.
We are the calm in your storm. The zen of events, working tirelessly behind the scenes to make you magnificent.
We are the can-do events collective. A bespoke agency of all the talents to meet any event requirement. Strategy and ideation, design and marketing, client services and sales, staging and logistics: we are a perfect storm of individuals that blend for your every need.
OUR VALUES
Extraordinary
Don't Panic provides extraordinary service and support because the collective appreciates what it takes to fulfil a unique service. From project management, sales and sponsorship, through to design and delivery, we all know what it takes to achieve each other's goals.
Vivacious
We are here for eight hours a day, so we owe it to ourselves to enjoy what we do and play our part in making it a happy and lively workplace. Whether we are in the office or on the move, if we are happy, our clients are happy and the results are happy!
Entrepreneurial
We are always looking for new ways of working and actively embrace innovation and technology. We encourage each other to come up with fresh ideas and procedural improvements. We take an entrepreneurial approach to events, seeking out ways to grow the business by expanding and developing into new markets.
Nurture
We celebrate and reward success. Exceptional people and achievements are the backbones of our agency. We allow our colleagues to flourish in a creative, flexible, and hands-on environment, in order to gain the best experiences possible.
Triumph
We don't stop until we win! Each event gets the very best Don't Panic treatment and we will not sleep until the party is over and the plaudits roll in.
Solidarity
We are a tight-knit collective, working very closely together and coping during times of pressure as a single unit. We are a family that treats each other with respect, support and kindness. Honesty, integrity, and respect are of paramount importance to us here at Don't Panic.
OUR MISSION
To deliver innovative, outstanding and profitable events, based on our strong relationships, attention to detail and unique approach. To create entrepreneurial opportunities in both established and evolving markets, producing high quality, ethical awards growing in value and reputation year upon year.
OUR VISION
To be the UK's leading events specialist, delivering unrivalled awards using our unique formula.

If you have any enquiries or you're just interested in learning more, feel free to drop us a line and our support team will get back to you!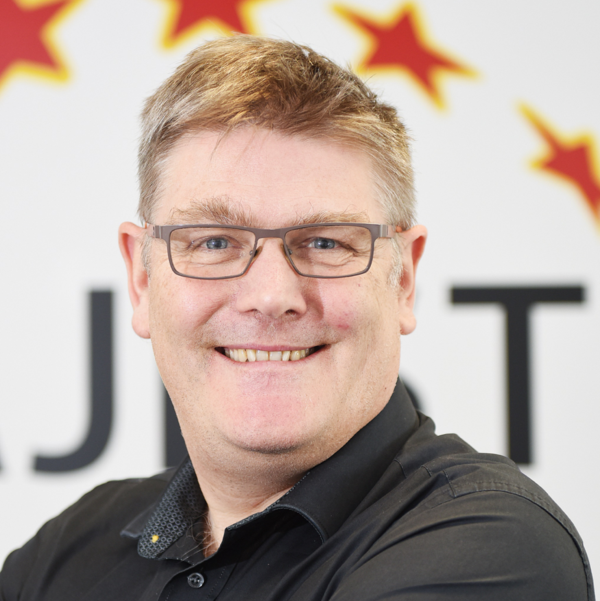 We Are Search Brand Ambassador Announcement
Don't Panic Events are excited to announce that Dixon Jones, formerly of Majestic, has come on board as the official We Are Search Awards and Brand Ambassador. With our presence around the globe dramatically increasing, along with our number of international events, we believe Dixon is the perfect confidant and advisor to develop our events as they grow year on year. Dixon is a multi-award-winning entrepreneur who has helped to build the Internet Marketing industry for over 20 years. He is best known in the industry for his role with the link intelligence search engine, Majestic. During his time as Marketing Director, the company became a Deloitte Fast 50 company winning multiple awards including two Queens Awards for Enterprise.