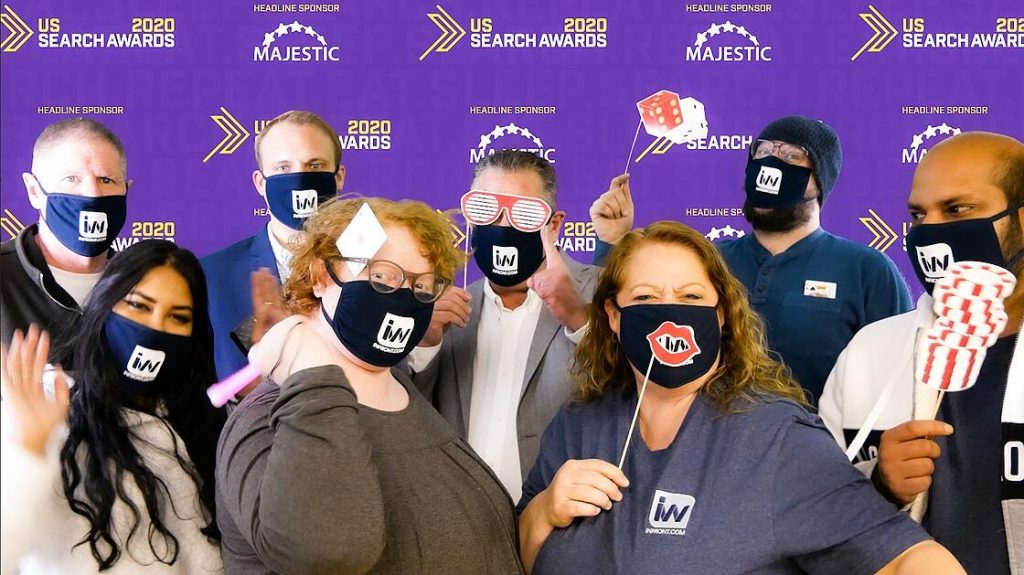 Why, when you enter an outstanding Campaign into one or more of our Award categories, do you not enter the Team and Agency Awards? This question puzzles the team immensely!
The creativity, innovation, flexibility, tenacity and relationships behind campaigns are what make them so outstanding. The client brief is taken by a whole team who make the vision reality, sometimes it is easy, sometimes the challenges seem impossible but together they do it and … 'VOILA!' At the end of it all is an outstanding campaign which is an award winner. Surely the creators are team award winners too!
---
The Team/In-House/Agency/Individual Awards were designed to celebrate the people who are at the heart of your business, they are not for the client; they are for the workers. So, how do they benefit the company?
Employee recognition is extremely important and should never be underestimated and what it creates is:
Engagement
Retention
Productivity
Satisfaction
Culture
Entry Process: We believe the entry process is the perfect opportunity for team review, who did what and how did it work. What skills did we utilise and what did we learn during the process, and this is relevant to both the team and the individuals for development, growth and progress. At the end of it you will have insight into the team's involvement in future endeavours and their engagement and they will have a sense of belonging, connection and commitment.
Making the Shortlist: This a confidence and moral boost, bar none. To be shortlisted as one of the best in the country/world in your chosen area of expertise is an accolade in itself. It is not just a pat on the back, it is the recognition of leading industry experts outside of the organisation. The team will feel motivated to achieve more next time and naturally increase productivity to ensure future success.
Winning: Of course, this is the ultimate recognition. Teams happy with their work are more likely to become client and brief focused and once they have the title, they will defend it year on year. On the bottom line it will affect retention which is great for business and client relationships and it will attract the best new talent, who wouldn't want to work for an award-winning team? It is proven that satisfied employees are happy – that is the least they deserve.

Award Winning Culture: Recognition develops your company culture. It establishes cultural expectation of work, behaviour and commitment and strengthens relationships peer to peer as well as through networking opportunities. Public recognition is perfect for marketing your company and what a great place it is to work, which in turn will attract new clients.
---
The application form is easy: As with all of our award categories you only have 1,000 words! What do we ask?
We want to know the size of your team i.e. the number of employees & their roles. There are Team Awards for big (+26 employees) and small teams (25 employees or less), and for Agency and In-House. We ask about your team objectives and request information on recent examples of your work and any achievements and success. Judges also want to know of the challenges you faced and how these were overcome because this shows spirit and determination, key to team brilliance. The last section on the form asks why you think you should win the award. This is where you show your passion and commitment to what has triumphed, what is being accomplished and the success you envision for the future. You can provide supporting documentation, if you like, to prove your entry's merit and that is it. Simple!
---
Next time you enter any of our Awards make sure you enter the Team and Agency Awards too! The benefits for them and your whole organisation are exponential.