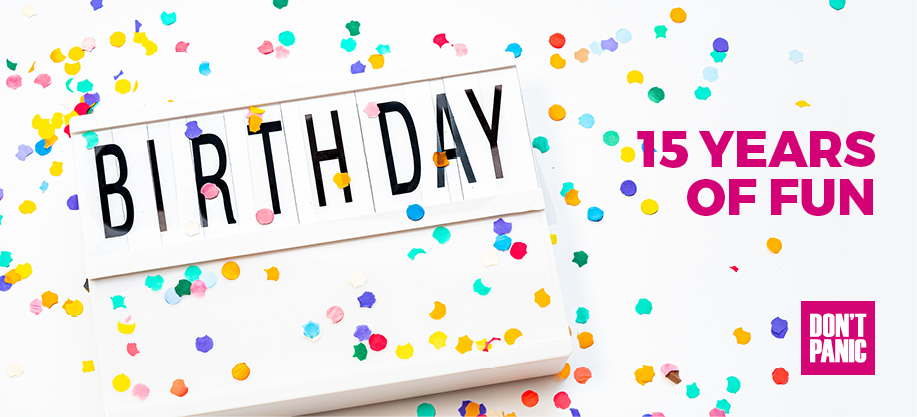 For 15 fabulous years this August, we've been celebrating and rewarding professionals in the digital, creative and marketing industries, and we've had an absolute blast along the way.
Full of energy and laughter, with global expansion mixed in, we've developed into the Don't Panic we are today thanks to our great team and incredible supporters. We've enjoyed meeting each and everyone one of you at our international events, whether it be at an awards, expo or conference.
As a thank you for your continued support over the years, we're offering an exclusive 15% discount on category sponsorship across all Don't Panic Awards for the whole of August!
To get your company in front of an engaged digital audience, all you need to do is contact Elisha Savage on [email protected] and quote the code '15BIRTHDAY', with the awards you are interesting in partnering on.
You can find the full list of active Don't Panic Awards here: https://dontpanicprojects.com/events-tickets/
Discount expires 23:59 on August 31, 2020.
We look forward to continuing celebrating with you for the next 15 years!