Welcome to our weekly Don't Panic blog – if you've been keeping up with our fantastic events and innovative developments, you will know that we aim is to inspire, inform and celebrate through the fantastic events we are privileged to be involved in. Here's what we've been up to…
Announcements
This week we've had a few awards announcements…
Pocket-lint Gadget Awards
Firstly, the Pocket-lint Gadget Awards longlist was released to the public after a first round of nominations. The awards, as in previous years, will be judged by leading industry experts, the public and the Pocket-lint team. Some awards judge products based on all public and no experts, all experts and no public, or even just members of the editorial and advertising teams, but we like to do things differently at Pocket-lint, making sure everyone has their opinion heard.
But don't worry, you can still submit your gadgets! Nominations are being accepted through to when the shortlist is announced on 3 October 2017. Nominations can be made using the online form. There is no entry fee or charge to nominate and you can nominate as many products and times as you wish. The online form is simple, fill out a few details, note down the gadget name and tell us why you think this gadget should win!
We want to hear what your favourite gadget of the year is, so submit your nominations and votes to make sure the best gadget of the year wins! Find out more here.
Northern Marketing Awards
The Northern Marketing Awards shortlist was announced this Thursday 21 September. The awards celebrate the excellence, creativity and achievements of the marketing industry in the North so our congratulations go to all who made the cut – it truly is an honour to showcase and reward the very best marketing campaigns and agencies across the north. You can view the full lists of finalists here. The quality of entries was extremely high so we'd like to thank to our inspirational judges who had the unenviable task of deciding!
The awards will be presented on Wednesday 1 November 2017 at the Hilton Deansgate, Manchester. Join us for a night of sumptuous food and great entertainment to celebrate and reward exceptional marketers across the north. Early bird tickets are available until this Monday 2 October. You can book you place via the Don't Panic website here.
This week's events
This week we've had the pleasure of managing the annual Benchmark Search Conference for Click Consult. The event took place at the Bridgewater Hall in Manchester on Thursday 21 September 2017. Benchmark Search Conference is the North's breakthrough marketing event, offering an inspiring, engaging and entertaining day where world-class experts discuss the latest strategies and techniques, and share their own success stories.
Tonight, the events team are located in Liverpool managing the Make a Difference Awards, taking place at the BT Convention Centre, ACC Liverpool. The awards celebrate the significant contributions made to improving the health and wellbeing of patients and staff, recognition of individuals who have shown exceptional quality above and beyond what is expected and teams that have demonstrated improvements in working practices that have, or will benefit patients.
Hot off the press
Here's our top three events you need to know about this week…
UK Social Media Communications Awards 2017
The UK Social Media Communications Awards, hosted by Connor Phillips, celebrate the very best in social media communications and reward the individuals, companies and organisations who are using online platforms to communicate in fresh and innovative ways. The shortlist for the 2017 awards can be seen here.
eCommerce Show North
eCommerce Show North is the only exhibition outside of London dedicated to eCommerce and reflects the huge commercial marketplace that is the North. Taking place on the 11 & 12th October 2017 at EventCity, Manchester, eCSN will be the biggest ever gathering of eCommerce companies, vendors and suppliers held in the North.
Free registration is now open – confirm your place here.
Search Camp 2017
Take a little summer into winter by attending Search Camp 2017, a brand new venture from the creators of the Search Awards Series. Search Camp is a two-day residential search marketing conference, taking place on 13 & 14 December at one of the UK's best loved holiday parks; Butlin's in Bognor Regis. The event will explore cutting edge thinking, innovation, best practice and futurism in SEO & PPC. Featuring 17 keynote standard speakers in a solo track format across two days, it will attract over 200 senior level search marketing practitioners from across Europe. Book your place here.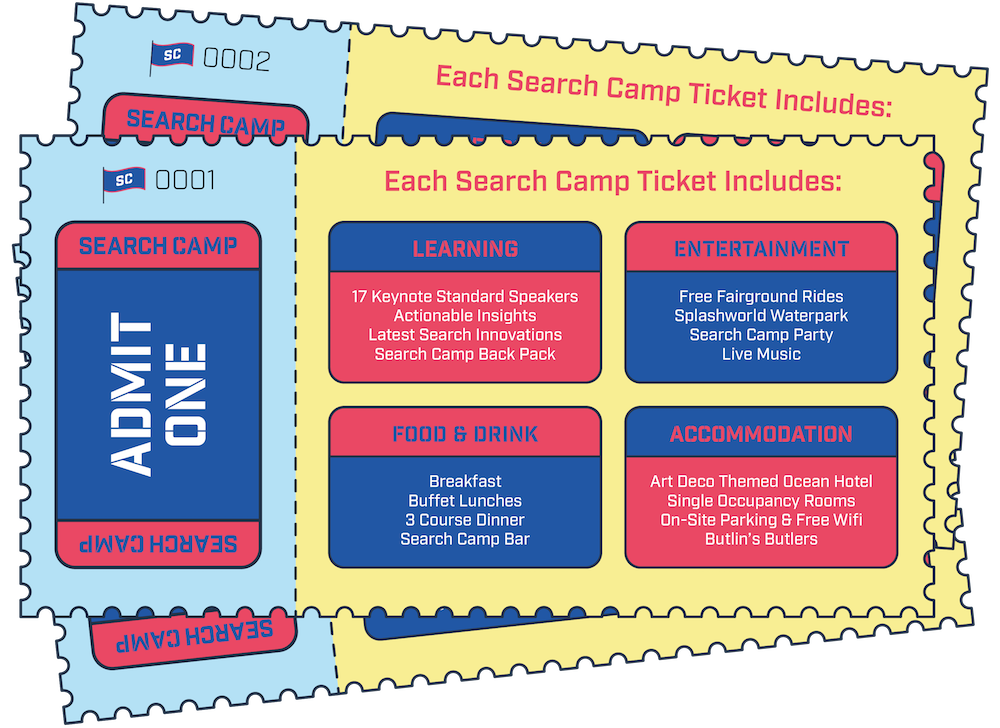 Don't press the panic button yet!
The UK App Awards entry deadline is today! But don't panic, we're extending the entry deadline for a further week. However, entries submitted after the first closing date of 22 September 2017 at 23:59 will be charged a late submission fee. The cost per entry after 22 September and up until 22 September will be £150 + VAT.
The UK App Awards will celebrate and reward excellence in apps developed in the UK. Submit your entries before it's too late – enter here.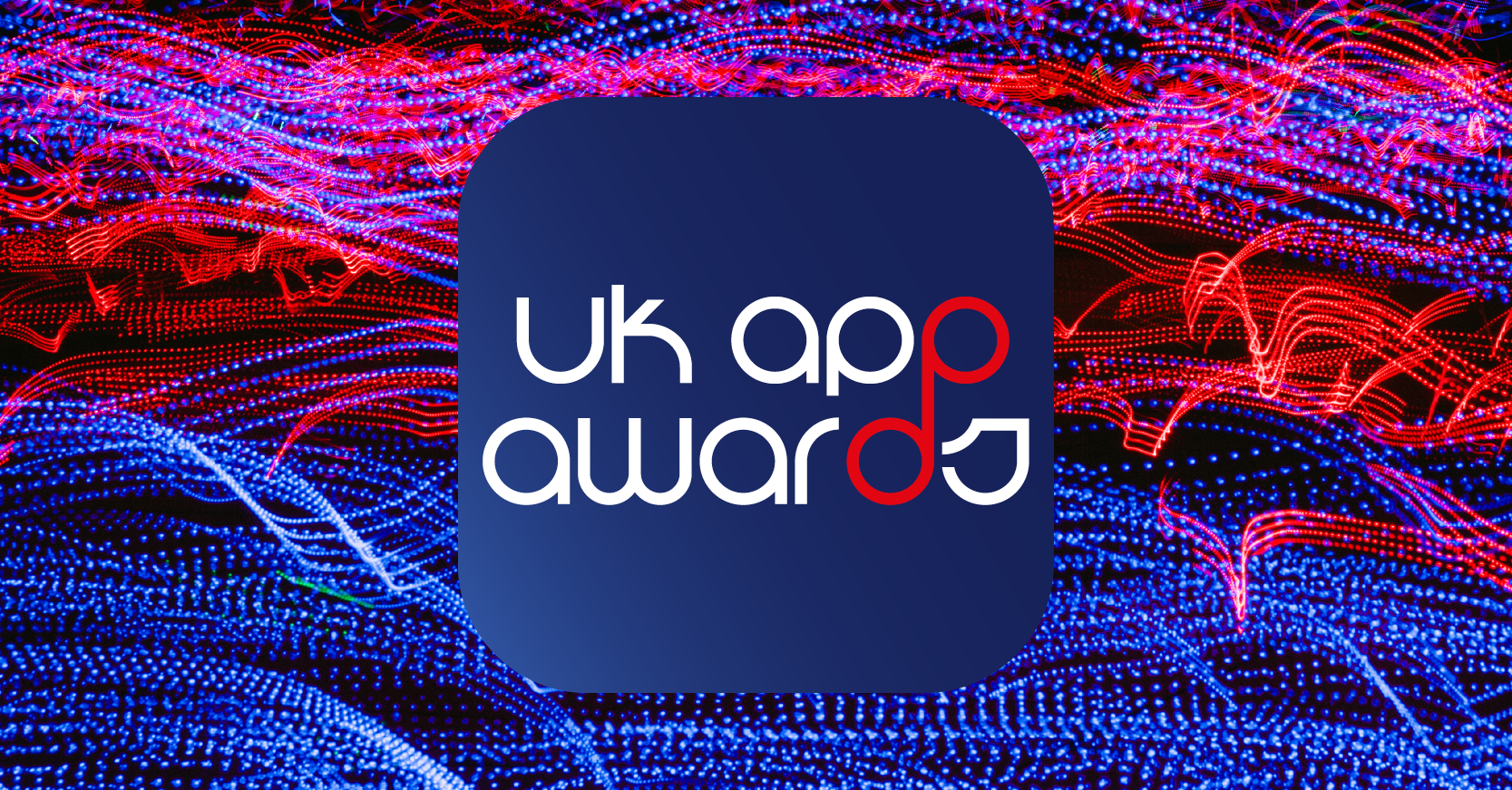 About Don't Panic
Don't Panic is a full service events agency that specialise in seamlessly delivering all aspects of awards, conferences and more! We pride ourselves in producing innovative and profitable events, based on our strong relationships, attention to detail and unique approach.
From awards dinners to annual conferences, international exhibitions to experiential projects, we are the cool, calm events collective.
About the Speaker Bureau
The calibre of a presenter is critical to the welfare of an event. A funny, enlightening, or motivating after-dinner speech will make an award ceremony live long in the mind. A credible DJ will get an audience jiving into the wee small hours. Matching the wrong personality to the wrong audience is a tragedy. Don't Panic.
If you need a peer-approved keynote speaker, a conference or panel chair, an MC, a host, even a Voice of God, we manage a diverse roster of regional and national personalities, public speakers, and thought leaders from business, technology, politics, academia, and the arts, to help you with your event planning. Contact Sarah Power, Speaker Bureau Manager on [email protected] for more information.