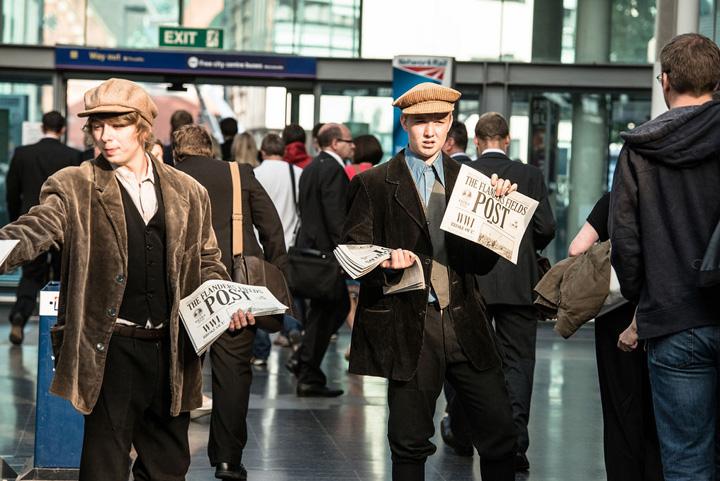 Don't Panic are proud to have played a part in remembering the outbreak and impact of World War One in Manchester. On Monday the 4th of August, one hundred years after Britain entered the war, we worked with Belgian PR agency Twice and their client Visit Flanders to remind commuters of the sacrifice made by all those involved in the conflict.
Paper boys in period clothing delivered free copies of The Flanders Fields Post to commuters in Manchester's Piccadilly train station, Piccadilly Gardens and on the city's Metrolink tram system. A special delivery was also made to the Imperial War Museum North.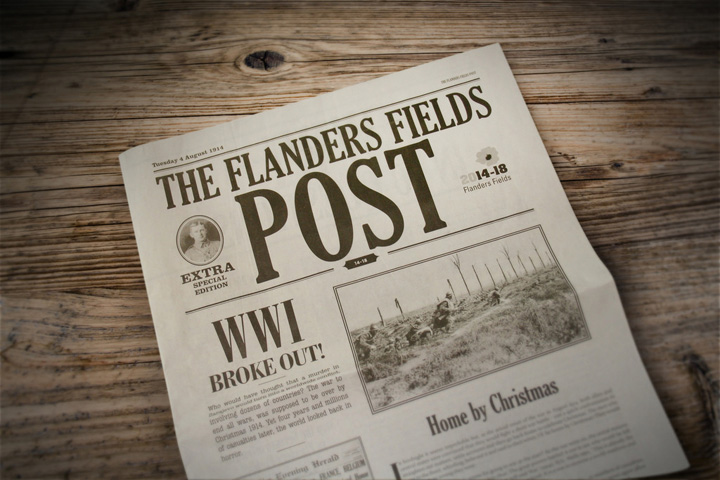 Based on the Britsh front line publication The Wipers Times, the special edition newspaper is also being issued on key dates in cities around the world to commemorate the First World War.
Andrew Daines, Director of VISITFLANDERS UK, said: "The contribution and sacrifice made by the hundreds and thousands of men from across the UK and the impact it had and continues to have on society is almost beyond comprehension. Flanders Fields bore witness to some of the worst atrocities, as well as stories displaying immense humility. Through this newspaper, we invite people to visit, to reflect, to remember and to learn from this monumental period in history."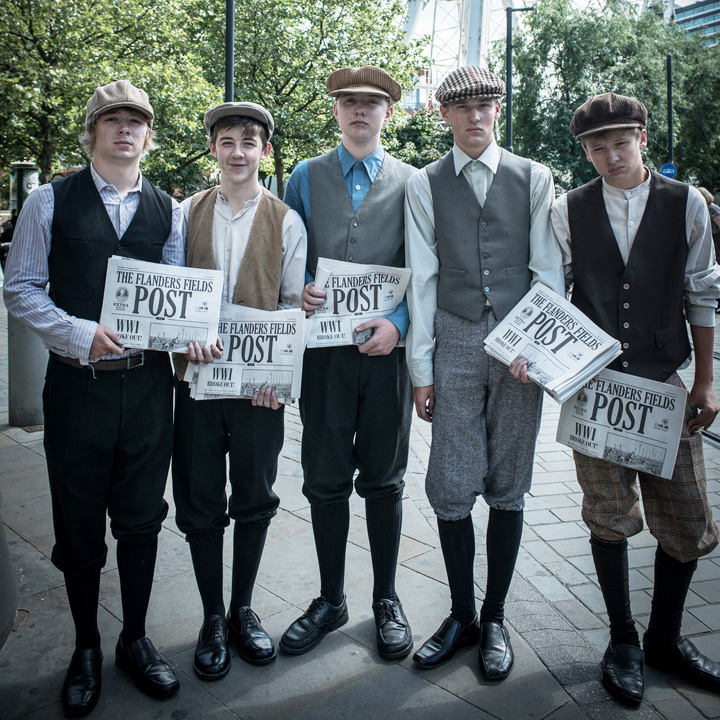 What We've Been Up To This Week...
The Don't Panic Weekly Blog is a regular round-up of new staff, new events and new challenges. Read now to a sneak peek of everything that's coming up, and what you may have missed.