Conferences & Seminars
A conference or seminar is the opportunity for you to showcase the vitality of your sector, whether commercial, industrial or academic.
So why is that so many can feel so lifeless, so grey: poorly presented, overlong Powerpoint presentations in front of an unengaged audience in a windowless room?
At Don't Panic, we have a track record of delivering technicolour conferences offering exceptional content and learning opportunities featuring charismatic speakers at inspiring locations.
Discussion, collaboration, education, networking. These are the key takeaways from any conference or seminar and Don't Panic will work with you to shape a programme that will achieve those goals. We will work with you to identify and secure sponsorship to offset our fees and contribute to the overall cost. We will secure high profile speakers and help you find the most appropriate venue; handle all aspects of delegate liaison, such ticket sales, badges, and joining instructions; and write speaker and chair briefing notes. Our creative team will design delegate packs and holding slides to your brand or corporate guidelines and full on-site technical support will ensure that everything on the day runs like clockwork.
Our conference clients include Chartered Institute of Public Relations, Chartered Institute of Marketing, Click Consult, Public Relations Consultants Association, Marketing Lancashire (formerly Lancashire and Blackpool Tourist Board), Arts Council England, Manchester Cultural Partnership, Siemens, Manchester Digital, Tech North, Thinking Digital, and numerous universities and academic establishments.
We also manage own-branded communications seminars and a series of well respected social media events. Way back in 2005 and in true pioneering spirit, Don't Panic organised the very first UK communications conference on the emerging technology of social networking.
You will be under pressure to host an event that will communicate key messages and consolidate networks and, in some cases, give real value to membership. Get in touch today for a unique corporate events organiser who will create the perfect event for you.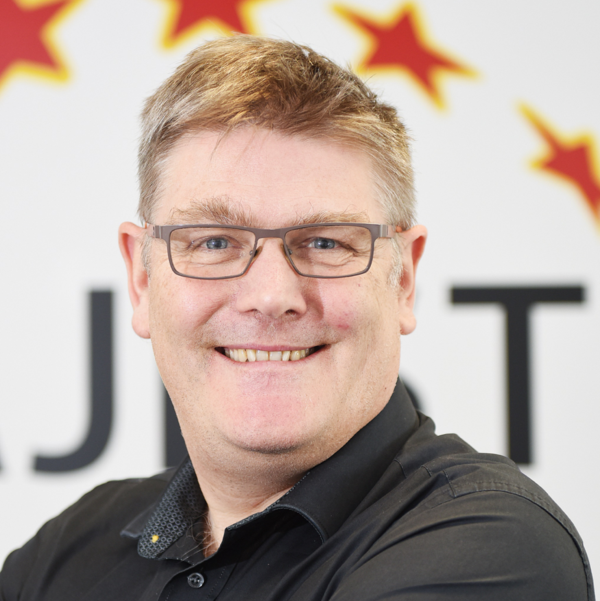 We Are Search Brand Ambassador Announcement
Don't Panic Events are excited to announce that Dixon Jones, formerly of Majestic, has come on board as the official We Are Search Awards and Brand Ambassador. With our presence around the globe dramatically increasing, along with our number of international events, we believe Dixon is the perfect confidant and advisor to develop our events as they grow year on year. Dixon is a multi-award-winning entrepreneur who has helped to build the Internet Marketing industry for over 20 years. He is best known in the industry for his role with the link intelligence search engine, Majestic. During his time as Marketing Director, the company became a Deloitte Fast 50 company winning multiple awards including two Queens Awards for Enterprise.