Tickets are now at limited availability. To book a place or to placed on the waiting list, please contact [email protected].
On the 30th April, Greater Manchester will be hosting a Complex Safeguarding Conference at the Museum of Science and Industry.
The event will outline our journey to date in developing our Complex Safeguarding work across 10 Local Authorities and partners. This will have a specific focus on Child Sexual Exploitation, Child Criminal Exploitation and Modern Slavery.
We will be sharing the research underpinning the approach and the successfully piloted Achieving Change Together Model which provides a relational, strength based and trauma informed approach to working with adolescents with complex needs. We will also be sharing our lessons learned from working collaboratively with our colleagues in Greater Manchester Police's Organised Crime Partnership. In addition, we will be sharing our learning from working with our national partners on innovative projects to provide best practice in working with families where concerns relate to extra-familial risk and exploitation.
There will be speakers from the Department for Education, Research in Practice, The University of Bedfordshire, Greater Manchester Police, Greater Manchester Combined Authority, Rochdale Council, Manchester City Council, Challenger (GMP Organised Crime Partnership), The Children's Society, and many more…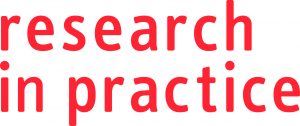 Programme
Time

Day One Agenda

9:00 – 9:30
Tea/Coffee/Registration
9:30 – 9:40
Bury Council Leader, Rishi Shori & Rochdale Council DCS Lead for Complex Safeguarding, Gail Hopper

Welcome & Introductions

9:40 – 10:00
Department For Education

Extra Familial Policy Lead, Bekah Atherton

"Department For Education National Response to exploitation and extra familial risk"

10:00 – 10:25
Research in Practice

Director, Dez Holmes

"That Difficult Age: designing a more adolescent-centred response to risk"

10:25 – 10:50
University of Bedfordshire

Principal Research Fellow, Dr Carlene Firmin MBE

"Contextual Safeguarding/Extra Familial risk"

10:50 – 11:10
Questions
11.10 – 11:30
Tea/Coffee
11:30 – 11:45
A Mother's Story

Film of a parent's experience

11:45 – 12:10
Greater Manchester Complex Safeguarding Lead, Jayne Horan

"Complex Safeguarding – The Greater Manchester Journey"

12:10 – 12:30
Partnership Lead Programme Lead, Damian Dallimore

"Programme Challenger – Greater Manchester Police partnership Organised Crime Response"

12:30 – 13:15
Lunch
13:15 – 13:25
Greater Manchester Police

Assistance Chief Constable, Mabs Hussain

Welcome back

13:25 – 13:35
Greater Manchester's Deputy Mayor for Policing, Crime, Criminal Justice and Fire, Bev Hughes

"GMCA commitment to Complex Safeguarding"

13:35 – 14:00
Research in Practice

Director, Dez Holmes

"Transitional Safeguarding"

14:00 – 14:20
The Children's Society

Programme Manager, Lucy Darcey & Service Manager, Michael Phipps

"Disrupting Exploitation Programme"

14:20 – 14:40
Barnardo's

Team Manager, Emma Hawley

"Independent Child Trafficking Advocate programme"

14:40 – 15:00
Tea/Coffee
15:00 – 15:30
GMP Criminal Exploitation partnership operation
15:30 – 15:50
Questions
15:50 – 16:00
MP Ann Coffey

Conference Close
Tickets
Please note: Tickets are allocated on a first-come, first-served basis. All payments are due in advance of the event. Bookings will be held on a provisional basis and will not be confirmed until payment is made in full.
Cancellations: We regret that refunds cannot be made if tickets are cancelled within 28 days of the event.
Greater Manchester Local Authority Places
Free places for authorities in the Greater Manchester region are now fully booked. If you wish to apply for a place on the waiting list, please email [email protected].
Sponsorship Opportunities
There are a limited number of sponsorship opportunities available. Should you be interested, please contact Joe Charlton from Don't Panic on 01706 828 855 or email [email protected].
Partners
The Complex Safeguarding Conference is brought to you by Greater Manchester Police and Rochdale Council on behalf of Greater Manchester Local Authorities.