As awards specialists, Don't Panic has a unique approach to creating memorable awards programme. An awards night is a fantastic opportunity to create champions in your industry, raise awareness of your organisation, or increase your membership.
Whether we are working with you to revitalize an existing awards scheme or create a new competition from scratch, our transparent and ethical process is tried and tested but always evolving.
Commercial Awards
Don't Panic is a B2B awards specialist with over a decade of experience rewarding great talent for numerous trade associations, publishers and corporate entities.
We deliver over 40 international commercial awards schemes annually, guaranteed to generate substantial additional income for our clients to tap into an active and engaged audience.
A compelling advertising campaign. An exceptionally designed mobile app. An innovative ecommerce website. Whoever, or whatever you are recognising, and for whatever the reason, it must be an experience to savour for guests and winners alike.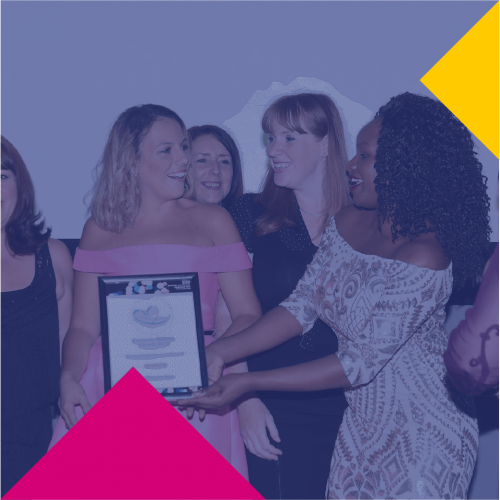 Employee Awards
Rewarding the best talent in your business or organisation aids staff retention and inspires colleagues to hit the same heights of achievement. Fully engaged colleagues are also more likely to be committed to your corporate values and take positive action to further your business goals.
Don't Panic make celebrating the achievements of your best people simple and effective with a flexible package to suit your budget and requirements. We can create an online portal to manage all entries, the judging process, and coordinate online voting. You choose how and when to present the awards – a morning meeting, a lunch hour or a black-tie gala dinner, a carefully chosen venue and our expertise is all it takes.
Don't Panic Awards
At Don't Panic we pride ourselves with not only the events we produce for our clients, but for the innovative awards ceremonies we launch.
We invest time and money in creating our own events and therefore have a unique perspective and deeper understanding of what it takes to make an ethical awards event and how to achieve growth and development year on year.
These include: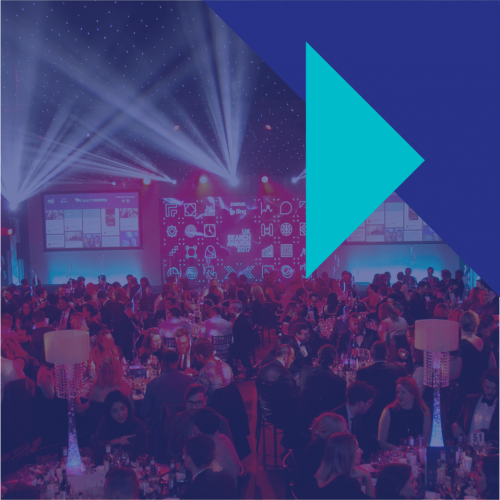 With over 10 years of experience in producing awards ceremonies, we understand what it takes to produce a high quality, ethical awards within budget using our unique formula and online awards platform.
Our Unique Awards Formula

Initial Meeting

A no obligation kick-off conversation to identify your objectives and propose a financially viable solution.

Categories & Criteria

We become an investigative extension of your in-house team, the better to identify the correct number of categories, agree both the entry criteria and judging process.

Awards Identity

Our dedicated design studio works with you to develop a creative strategy, with concepts and themes that can be applied across all details of the event.

Award Website & Platform

Using our website platform, we build a cost-effective and fully customised awards portal with a user-intuitive online entry process, revenue collection, judging, and scoring functionalities – saving needless paperwork.

Robust Judging Process

Who will make up the judges panel? How many are needed? Will the judges confer face-to-face or remotely via pre-scoring? We help you make the right decision for your awards event and manage the whole process.

Promote Your Awards

Of course, an award event needs entries so we devise and implement a bespoke marketing and social media plan to ensure that your message is amplified at every touchpoint, both online and offline.

Sponsorship

Sponsorship is a vital revenue stream for an awards event and we support you in identifying targets, make approaches and close those deals.

Ticket Sales and Guest Liaison

Our sales team will proactively campaign to maximise ticket sales and deal with all administration down to the dietary requirements of your guests.

Event Production

From audio, visual and lighting to staging and table plans, we take care of every detail of your awards show, be it auditorium-style with drinks and canapés or a lavish gala dinner.

Event Management

We invite ourselves to your awards event. We hope that you won't mind! It is our way to reassure you, to remove all trace of stress so that you can concentrate on enjoying the awards and the networking opportunities.

Post-Event Reconciliation

The party is over. But not for the Don't Panic collective. We provide a detailed event evaluation and manage the financials, paying you the profits at the conclusion of the project lifecycle.
Want to find out how you can maximise your business potential through events? Talk to us.