Overview
This course is for marketers who specifically want to work with different types of influencers. The course will help marketers to identify the right (and the wrong) types of influencers for their brand, understand best practice for contacting them and ensuring a mutually beneficial relationship, and start generating accurate reports on influencer activity.
Course material includes:
Types of influencers (social media stars, bloggers, vloggers, celebrities)
How to find the right influencers to match brand proposition and messaging
Why you should use influencers (what kinds of campaigns they can get involved with)
Tips on approaching influencers in the right way
Good and bad examples of influencer marketing/relations
Staying on the right side of the law and Google guidelines
Integrating influencer activity with other channels
Reporting on influencer marketing
Finding natural influencer mentions and endorsements and how to amplify this
Tickets
Early bird Tickets (if booked before 11/01/2019) – £295 + VAT
Standard Tickets(if booked after 11/01/2019) – £350 + VAT
Price includes course materials, copies of slides and refreshments.
Course Leader
Laura Crimmons, Founder, Silverthorn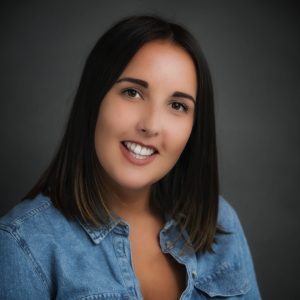 Laura is the Founder of Silverthorn, a PR, Social & Content agency that sparks conversations and engagement to get brands talked about in all the right places.
She won PR Moment's Young Professional of the Year 2017, was named in The Drum's 2018 and 2017 50 Women in Digital Under 30 and was shortlisted for the CIPR's Outstanding Young Communicator 2017.
Laura has led campaigns that have gained coverage by top international publishers such as BBC, Mashable, Daily Mail and many more.
Laura is a regular trainer and speaker at industry events such as PRmoment, aINBOUND2017, Learn Inbound, UnGagged Vegas, Yoastcon, SMX München and BrightonSEO, where she has delivered the link building/Digital PR training since 2013.