Overview
This course is suitable for both PRs who want to learn more about how PR can influence SEO and SEOs who want to learn how to incorporate PR practices into their strategies.
We will run through the full campaign development process; from coming up with ideas we know will get coverage and links, to seeding these ideas to press, right through to reporting on the success of these campaigns.
The structure of the day is as follows:
State of the industry
Google's view of link building
Importance of link building in SEO
What journalists want
Case studies of campaigns that generate links from different types of media from nationals to regionals to trade
Campaign ideation
Tools we use to research for campaign planning
Brainstorming tips and techniques
Testing ideas will work
Campaign creation
On-site best practice
Press release writing
Data sources
Tools for creation
Seeding
Site quality checks
Examples of good and bad outreach
How to build relationships with journalists
Monitoring and reporting
Tools we use to monitor campaigns while live and report once complete
Advice on how and what to report on beyond just link numbers
Course Leader
Laura Crimmons, Founder, Silverthorn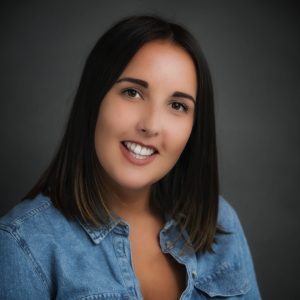 Laura is the Founder of Silverthorn, a PR, Social & Content agency that sparks conversations and engagement to get brands talked about in all the right places.
She won PR Moment's Young Professional of the Year 2017, was named in The Drum's 2018 and 2017 50 Women in Digital Under 30 and was shortlisted for the CIPR's Outstanding Young Communicator 2017.
Laura has led campaigns that have gained coverage by top international publishers such as BBC, Mashable, Daily Mail and many more.
Laura is a regular trainer and speaker at industry events such as PRmoment, aINBOUND2017, Learn Inbound, UnGagged Vegas, Yoastcon, SMX München and BrightonSEO, where she has delivered the link building/Digital PR training since 2013.