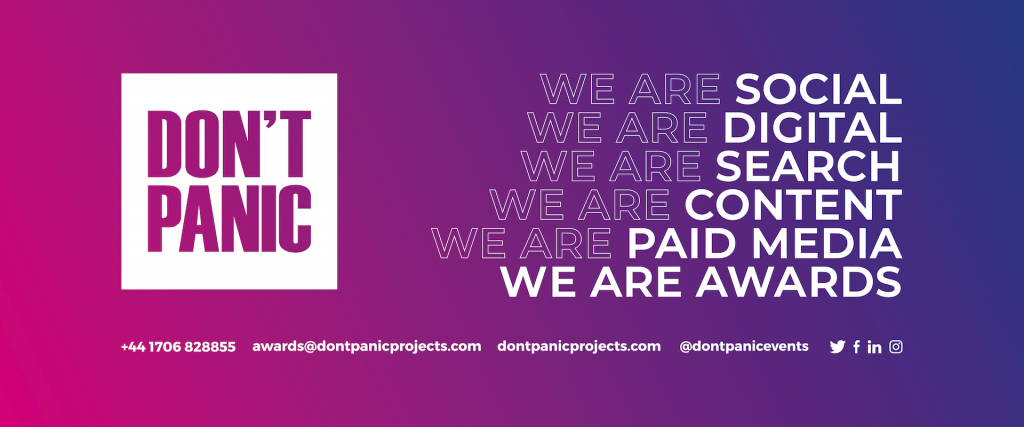 Q1 for the Don't Panic Team has been incredibly productive.
We have already delivered 6 events from Australia to Europe to the UK, and entrants have already met 4 entry deadlines, with many more fast approaching in Q2.
I have been out and about, firstly to Pubcon in Austin with Sales Manager, Steph Gianfriglia, which was a chance to connect to our US Agency and US Search Awards entrants and learn about the latest trends in Search across America.
Steph and I then headed off to SMX Munich to connect to our European entrants and to make new partnerships. The conference was an incredible opportunity to understand the latest SEO and SEM tactics that challenge Search marketing as well as connect with the We Are Search European contingent.
Whilst in Munich we also had the privilege of attending an event delivered by Peak Ace which explored the impact AI will have on the future of digital marketing across every industry vertical. Given the noise AI is continuing to make amongst the Search community this was a great opportunity to hear an agency's take on the advancements. Bastian, from Peak Ace AG has kindly shared the slide deck from the event which you can access below.
Steph returned home just in time to kickstart Q2 by overseeing the final entries in the European Search Awards and as with last year the award entry numbers and companies has grown, and record numbers have been set again. This year we have seen exponential growth which is a testament to the incredible work that is taking place across Europe. The judging for these awards will take place next week with the long-awaited shortlist being released on Friday 31 March, 2023.
As you may know we deliver Digital Awards across tech, growth, excellence, content, social media and culture, and this year we have seen increased numbers across them all. There Is clearly a desire to be recognised by industry experts to legitimise creativity, innovation and results. We are proud that our Awards really shine a spotlight on the incredible work teams and agencies across the world are producing. We are also extremely proud of how ethical and transparent our awards continue to be, we know just how important it is that our finalists and winners receive accolades that can't be bought and are judged on the merit of the results and work they demonstrate. For all our Q1 finalist and winners we congratulate you on making it through the competition as the standard of entries we have received have been exemplary.
What next for us. Well, I believe the Don't Panic Team need their own show of appreciation for all their Q1 efforts and achievements, so our Culture Club has arranged an afternoon of Escape Room fun, followed by pizza and drinks.
Then on Monday we will be back to business as usual as we head to into the delivery of our Q2 events. There is already huge excitement in the air at Don't Panic as Q2 sees the return of the European Search Awards. We are also thrilled to be launching our Search and Sundowners fringe event in Lisbon in May as well as our first MENA Marketing Mixer in Dubai. As always we also have tonnes of entry deadlines coming up so if you need any support with your award winning entries, please reach out to our team [email protected]
To be part of the Don't Panic Awards scheme, download the events calendar and we will hope to see you at an Awards Ceremony soon.