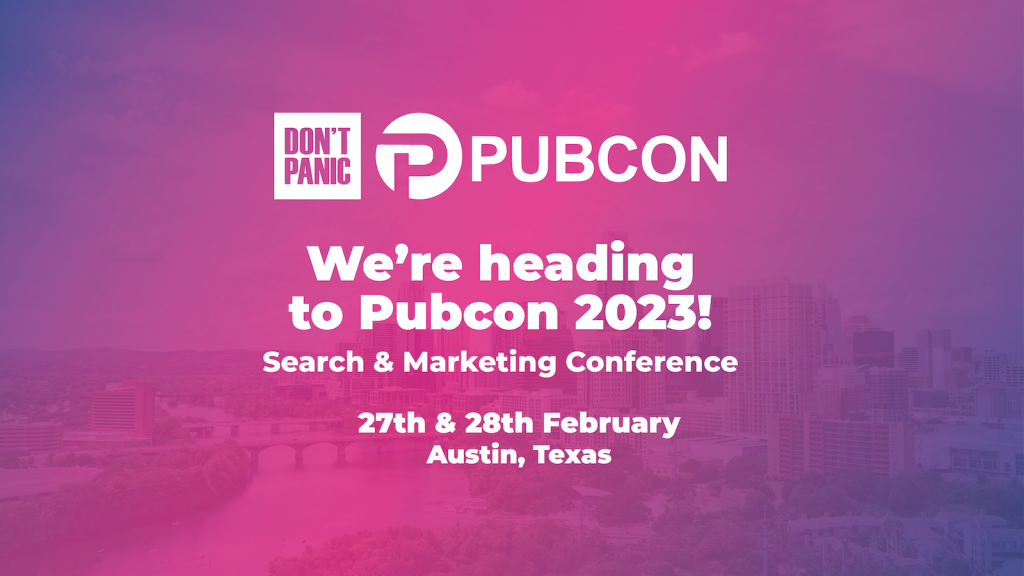 Don't Panic and We Are Search are heading to Pubcon 2023, Austin, Texas.
In its 21st year Pubcon is taking place on February 27 and 28 at the AT&T Conference Centre.
The event presents leading industry experts offering the latest strategies in SEO, PPC, Local Search, Social media, Content and Digital Marketing and more.
Come and talk to our MD, Helen Barkley and Head of Sales, Stephanie Gianfriglia about how we support the digital industry with our Digital Awards programmes around the globe and fringe and networking events.