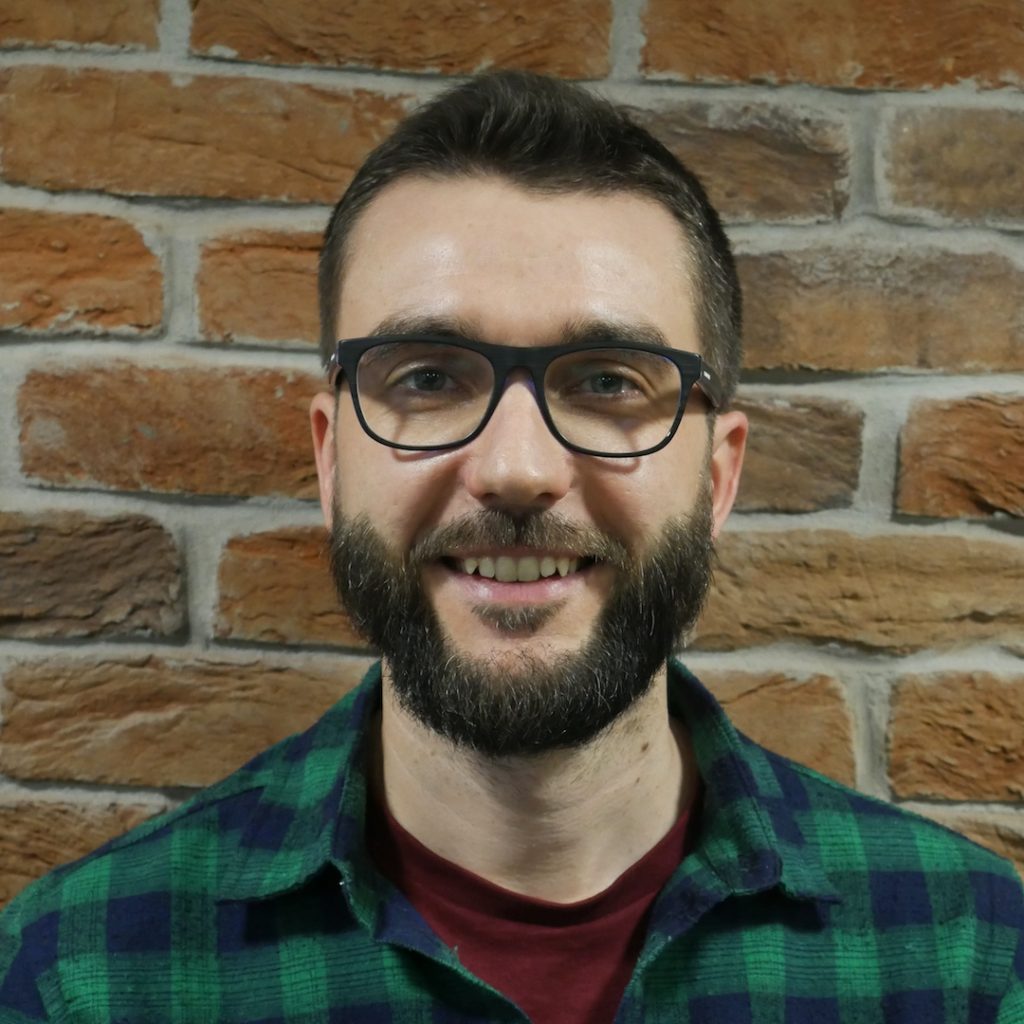 I am one half of the creative brain behind all of Don't Panic's, if I say so myself, amazing designs. I originally come from a design background which I studied during my teens, but for some reason, it wasn't the career path I initially chose. Following, what I refer to as a midlife crisis – age 30, I decided to return to my passion and went back to college and retrained as a Graphic Designer. I quickly rediscovered my love for design and when I qualified Don't Panic gave me the opportunity to get stuck in as a Junior Graphic Designer.
No day is ever dull at Don't Panic, I have sales, marketing and events teams briefing me for designs from everything to social media animations to trophies, from event screens to social walls and from event brochures to branding. Now Head of Creative / Grand Creative Wizard I basically make sure everything looks brilliant.
I have to admit, I love nothing more than starting fresh! Seeing a blank piece of paper (computer screen) and having the opportunity to share my design ideas that begin with colours and fonts and finish with websites and live events, makes me a very happy man.
My favourite events to date have to be UK Dev Awards, UK Social Media Awards and the Northern Digital Awards. The Northern Digital Awards particularly hold a special place in my heart as it was the first award I attended where I got to see my ideas brought to life. Let me tell you, that was pretty cool!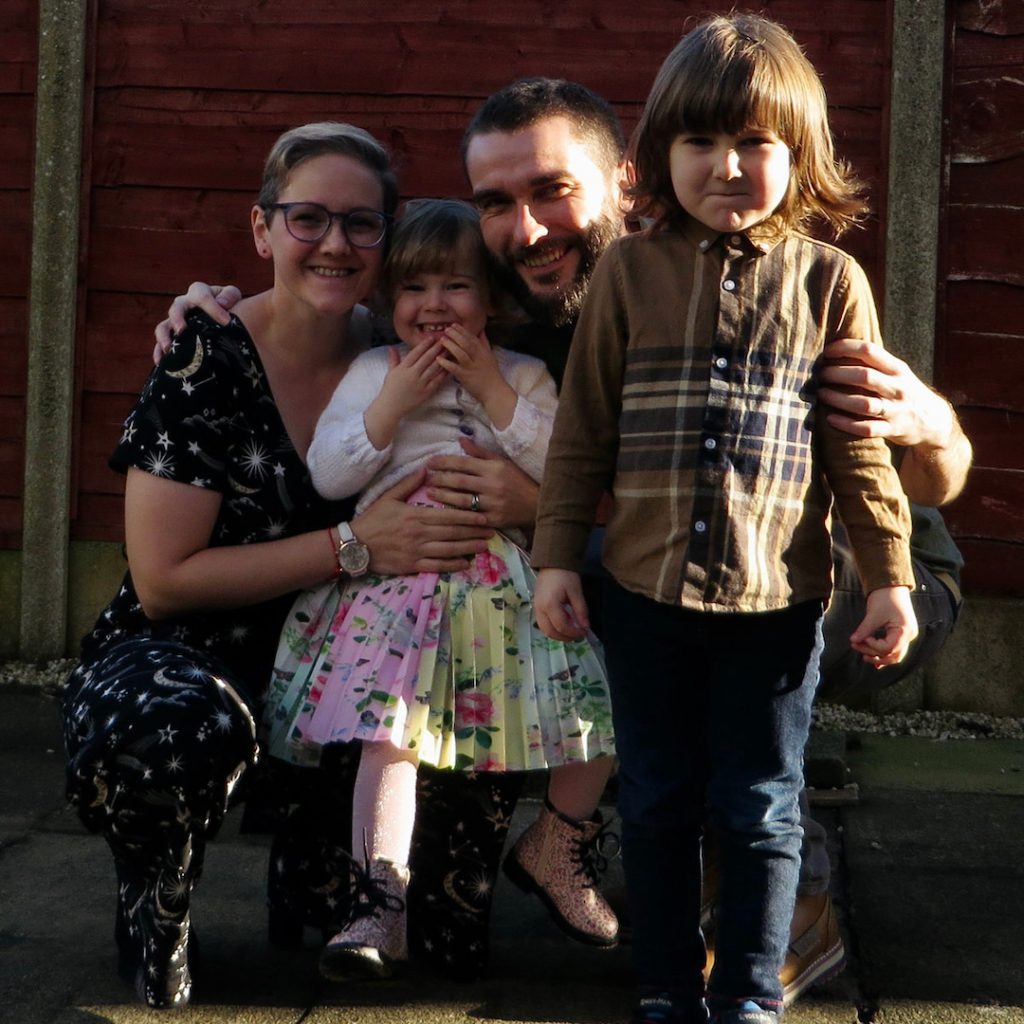 On top of becoming a designer, home life became pretty busy too. I have two children, Eli (5) and Aoife (3), with my lovely wife Cathleen. So the career change worked out well after all, well, apart from all the extra grey hairs!
The last few years at Don't Panic have brought me great happiness and I can't wait to experience much more. Whether that's taking a shot from a glass with my design on it or eating a giant chocolate coin branded with a logo I created, I'm sure there are going to be many enjoyable times ahead!