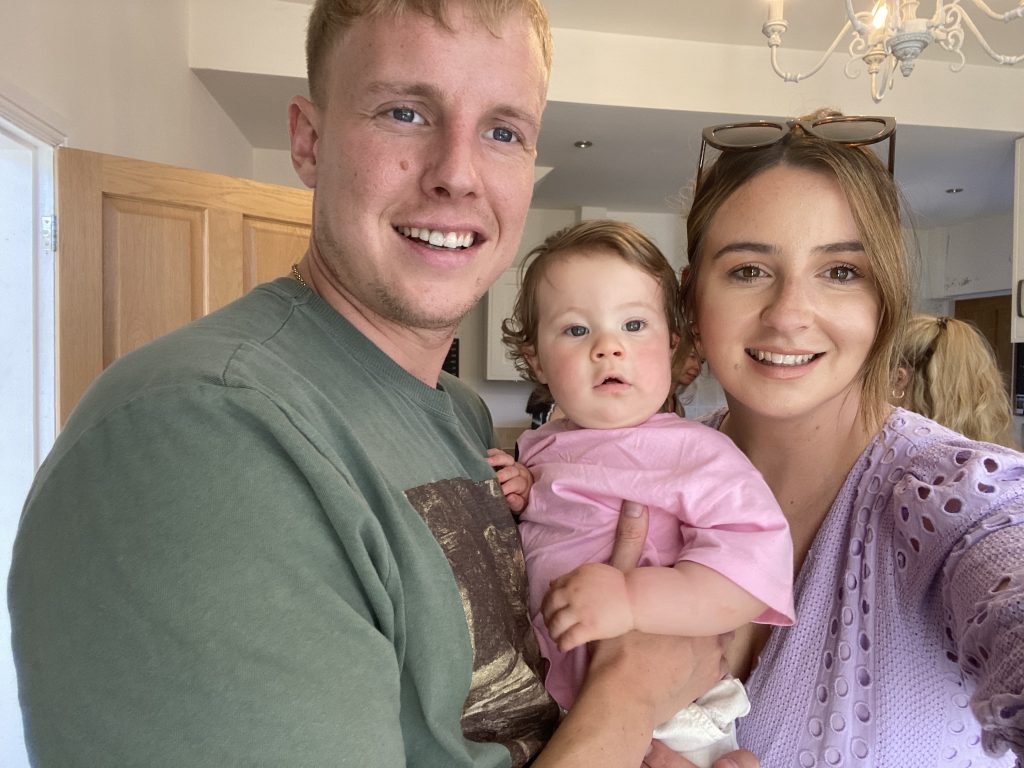 After being away on maternity leave, it is great to be back!
People always say, 'it feels like I have never been away,' and this is true! However, there have been changes over the past 12 months and exciting times are ahead.
Whilst I was away, the Don't Panic team worked tirelessly to deliver virtual events during the dark days of covid, and when lockdown was lifted, they brought back as many live events as they could. This tenacity and determination has seen the business grow, and over recent months has seen us hiring across all departments.
So, I left as Senior Event Manager and came back as Head of Events, and now I am managing a team of 4 incredible women (we didn't have any men apply for the vacancies!) and we are looking for 1 more – everyone welcome.
Despite the growth, I have slotted back into working life with the team easily. I have already been lead at a live Awards celebration, been on a site visit and menu tasting in Barcelona and worked on a client event!
I think what has made it so easy to return is because Don't Panic have stayed in touch throughout my maternity leave, and I never felt less of a team member being on leave, than had I been at work. I had invites to all the socials and invites for my son Otis to visit the office for fun days.
What's My Plan?
There is nothing like a live event so I want to see as many as we can over the coming year. Search is top of my agenda as European Search in Barcelona was a sell-out, we intend to build upon this with fringe events taking place around the ceremony itself. The US Search Awards are already live again in Las Vegas, UK Search is heading to a bigger, better venue this year, The Bloomsbury Big Top in London, and following the incredible success of the still virtual Global Search Awards in 2022 we are determined to get it live in 2023! Following that MENA and APAC Search we are coming for you!
In addition to the Awards, which remain a huge priority, we are also starting work again with clients to deliver launches, expos, conferences and festivals. As a team we are always looking to change things up, so working with new clients will be an exciting adventure, but you can quote me on this 'there isn't anything we can't do!'
Personally, 2023 sees me getting married to Josh. 3rd time lucky! Not in husbands, but in venues. Covid put pay to our first wedding date, the venue burning down (no word of a lie) prevented the second wedding date, so one way or another we are getting married next year whether that is in a beautiful barn overlooking Rivington (already booked) or last-minute flights to Vegas!
I will be heading out to Awards, industry events and networking socials over the coming year to build relationships with our award entrants and industry clients, so I look forward to meeting you.
Alex Rimmer