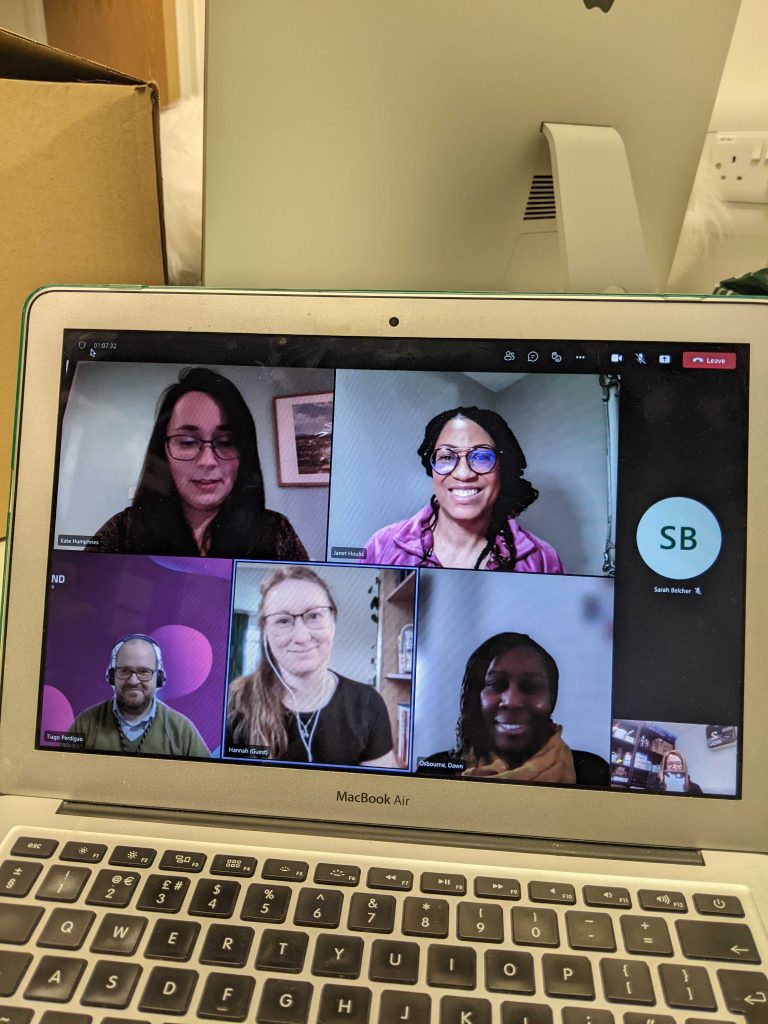 Company Culture Awards Judging – It's a job taken seriously!
I had the pleasure of joining the Judging session for UK Company Culture Awards. 
As the Don't Panic Content Marketing Manager understanding all aspects of the business is invaluable, so thank you to the Events' team for inviting me and thankyou to Tiago, Janet, Hannah, Dawn and Anna for letting me observe you at work.
Sitting quietly and listening intently I learnt that our Judges are passionate about company culture, best practice and awarding only deserving winners. The robust two-step process ensures every category is pre-scored by each judge prior to the session. At the session every category was discussed thoroughly, and all judges shared their feedback, which often prompted further discussion and challenge takes place – entries are championed where necessary! Collaboratively they award winners and, in some cases, when the competition is so tight there is just a point between submissions, a silver award.
Our judges are cultural ambassadors, senior leaders in their field and committed to cultural transformation. Whatever the outcome of the awards, it is clear the judges have been impressed by what businesses are doing to grow, develop and look after their people.
If you are entering the European Company Culture Awards 2022 or thinking of entering the UK Company Culture Awards next year here are the top tips from the panel.
Include your objectives and your financials, to show what you achieved on your budget.
Demonstrate how you implemented your intitiatives/programmes and the challenges you faced.
Diversity is important, but don't just say you do it. Show and prove what you are doing.
Aspirations need to be supported with frameworks that show they can be achievable
Include data, it helps judges understand the what, how and results
Judging is a ruthless business and let me say that winning and shortlisting in a category is a major achievement. If they don't believe any entries deserve the award, they close the category! This may seem harsh, but Don't Panic pride themselves on delivering ethical industry awards that are worth the trophy they are printed on, and that can be trusted by clients and employees.
Thank you again to Dawn Osbourne, Janet Houlis, Tiago Perdiago, Hannah Butcher & Ama Africa-Tchie for sharing your expertise, and to Event Manager, Kate Humphries for inviting me.
Categories for the European Company Culture Awards can be found here.