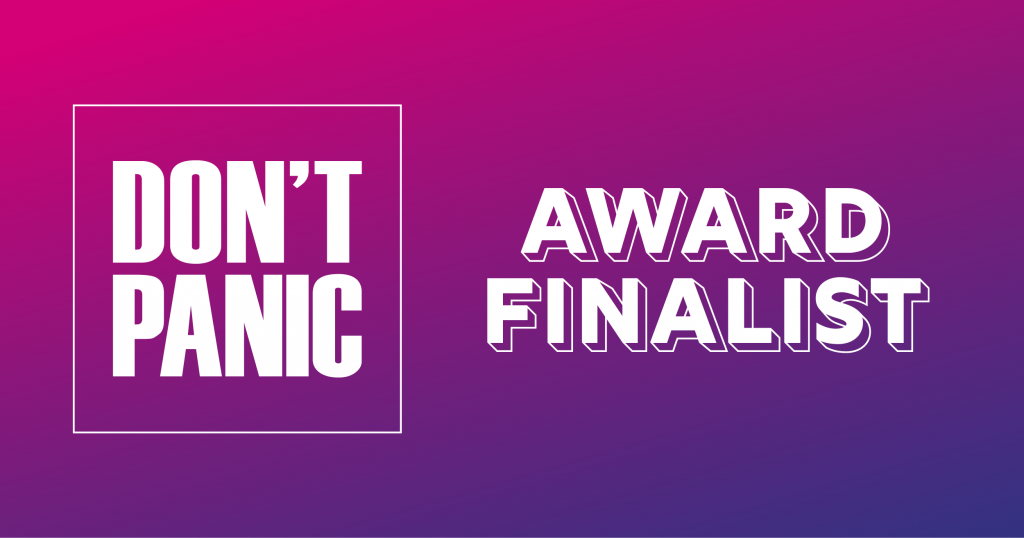 Making the shortlist for any of the Don't Panic Awards is worth celebrating. 
Judges and Award Ambassadors do not award any accolades unless the submission is worthy! Judges are committed to upholding the standards across the digital industry and maintaining the worth of award accolades. 
If campaigns, software or teams are worthy of their place on the shortlist they receive downloadable finalist assets which are, to be frank and honest, worth their weight in gold. The assets include badges, banners and animations which can be shared across marketing materials, social media and websites. I recently saw ours across an email footer which scrolled through a number of awards this particular correspondent had been a finalist in or had won. We like your style Impression!
How do you make your finalist assets work for you and your business?
Display your accolade on your website, social media and marketing materials both internally and externally. 
Blog about your success. Making the shortlist is BIG news. Don't be shy, it is time to boast. Your accomplishments are a story waiting to be shared. 
An Award accolade is for life. From the moment you download, through the event and beyond. In other industries making the final is a really big deal Let's take Film for example, famous actors resume's often state Oscar or BAFTA nominee, film tag lines include shortlisted at Cannes Film Festival – the titles are industry recommendations that attract the audience. 
Award winning culture attracts new talent, and teams that make the shortlist strive to stay at the top. Teams develop and grow, creativity will flourish and commitment will thrive. 
Entering Awards is not just about winning, they are about being proud, showing the industry your achievements, sharing with peers and being part of a community. Celebrate your work even if you don't end up putting the trophy in your cabinet!
To see which awards Don't Panic deliver and what you could win click here.