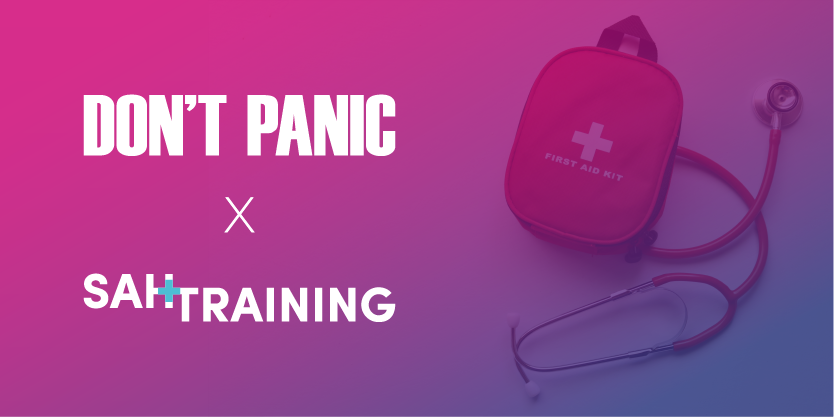 The Don't Panic events team have undertaken a 3-day first aid training programme to keep you safe.
SAH Training joined the team at the new offices in Rawtenstall to add #safe to the Don't Panic Awards philosophy of ethical, trusted and recognised. The team were put through their first aid paces: recovery position, resuscitation, abdominal thrusts and more!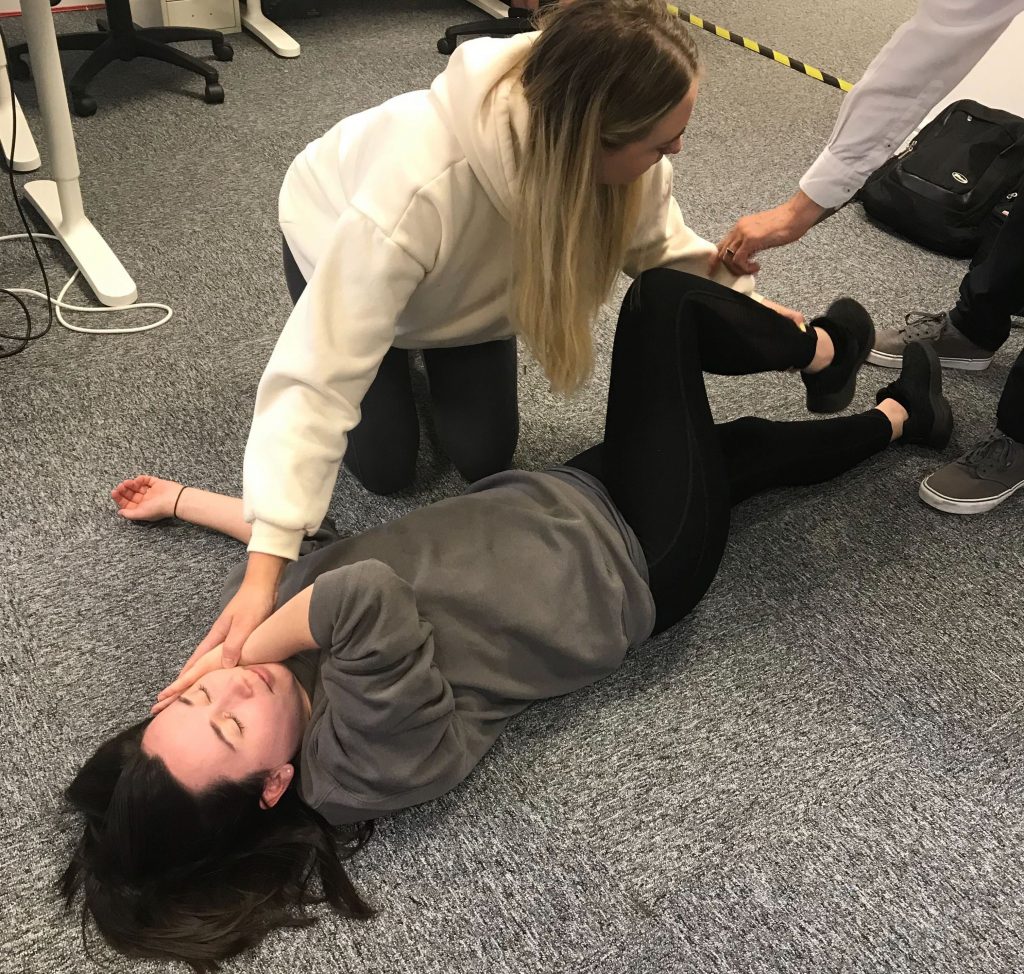 Don't Panic take the health and wellbeing of their event attendees very seriously. We are known for our abilities to throw parties to remember, awards that celebrates in style and events that raise the roof. No matter what, where or when we endeavour to keep you safe.
The 3 day training involved understanding the role of a first aider from surveying the whole scene to the D.R. A.B.C. primary survey to the secondary survey and treatment where possible. The team practised use of a defibrillator and resuscitation techniques, how to relieve choking by using abdominal thrusts, how to manage blood loss and the correct way to treat burns, sprains and strains.
We are pleased to announce that the team passed their final assessment.
Don't Panic believe that first aid training is essential although we are hoping their skills will never need to be tested, but we are ready if and when the time arrives.