Everyone can create social media content. But not everyone can create successful social media content that flies far and wide and returns home with big wins.
At least, not without first making time to strategize a social media campaign for it.
Let's take a look at the steps you need to take for a social media campaign that meets its goals and makes your clients—and your agency—happy.
---
1. Know the goal of your campaign
To create a winning social media campaign, however, you first need to define its purpose: A social media marketing campaign is a series of strategic actions designed to focus on one specific marketing goal.
That goal can vary greatly, but it usually is one of the following:
Encourage sign-ups (for a website, program, newsletter, trial subscription, etc.)
Increase brand awareness
Drive more traffic to a website
Get more customers to visit the client's store
Bring in more sales
Don't make assumptions about what your client wants to happen. Instead, take time to map out with your client a clear understanding of the goal to be reached.
Keep in mind that not all clients are particularly eloquent. Some may not know exactly how to phrase what they want or even know if there's a common term for it. (We social media types can fall into the habit of talking in jargon if we're not careful!)
You'll have to ask the right sort of questions to determine what your client wants. You will also have to dig into the data. After all, how can you tell whether social media helped boost sign-ups if you don't have the baseline number of sign-ups before the campaign?
Establish the metrics needed to determine whether this social media campaign is successful.
Ditch the lingo and be very clear in your definitions
Some clients will know exactly what they want. But even so, make sure that you understand each other clearly. If you use a term, know what that term means for the client.
For example, the client may use the term "engagement," and you may think the client means online interactions with social media … only to find out the client just meant "likes." (What you consider a vanity metric might not be a vanity metric to the client.)
SMART goals are those that are specific, measurable, attainable, realistic, and time-constrained. Take time to review your established goal for the social media marketing campaign with your client before you do any brainstorming of content, scheduling, or anything.
After all, failure to plan, as the saying goes, is a plan for failure.
---
2. Do the research
Once you know the goal of your social media marketing plan, you need to know specifically who you want to reach.
Is it existing clients? Potential clients? Both? People at the top of the funnel, the middle of the funnel, or the bottom of the funnel? The whole funnel?
What to look up
Who your client's audience is Does your client have established buyer personas that you can use? If not, create one, taking into account the audience's age, location, education level, goals, challenges, and wants. Use Agorapulse's audience reporting to determine demographics of your audience, for example.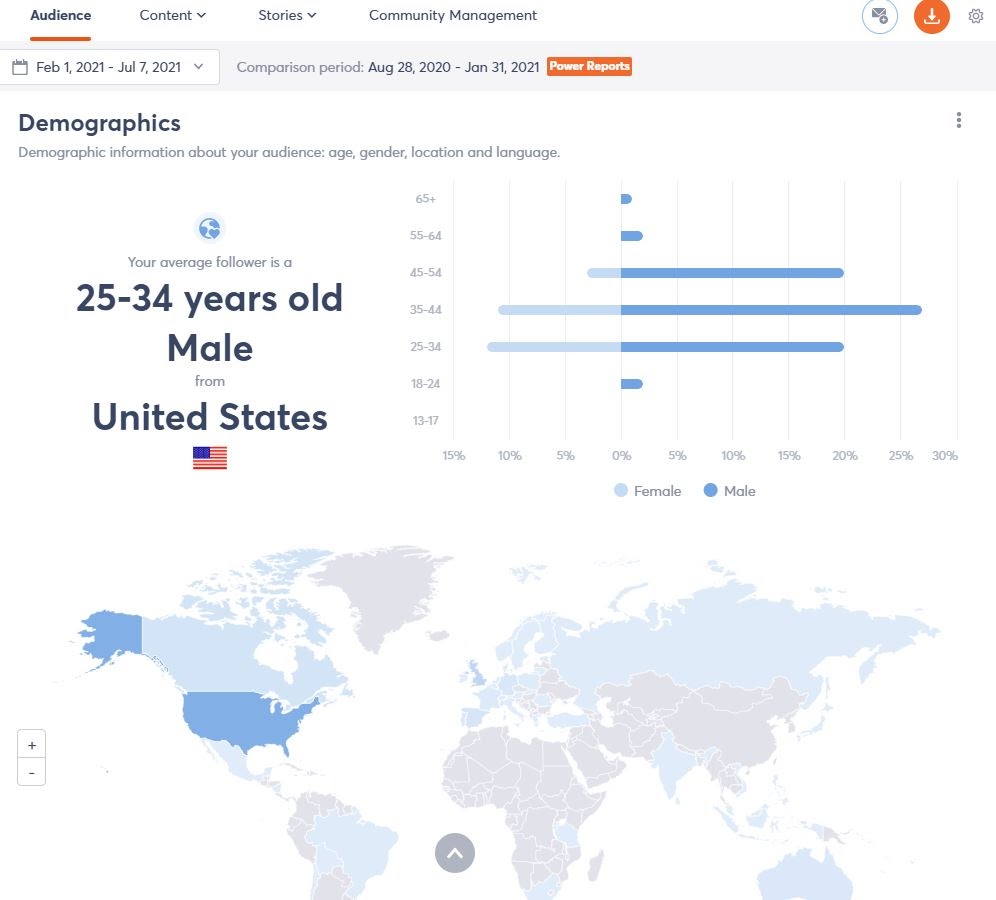 The right channels for your client's audience
Your agency may love Instagram for engagement with your clients. But your audience isn't necessarily your client's audience. That group may prefer LinkedIn and Twitter, for example, and avoid Instagram.

Dig into the data to find out where your desired audience is … and meet them there.
What times are best for posting social media content Everyone wants to know the magic time for all the engagement, all the shares, all the love! We do know that daytime is usually the best time to post on Facebook, Wednesday is the best day for Instagram, and LinkedIn is usually best during business hours. But to specifically find the right times for your client's social media content, you'll have to dig in deeper. (Agorapulse can help you look at content performance and determine what's best specifically for your client's audience.)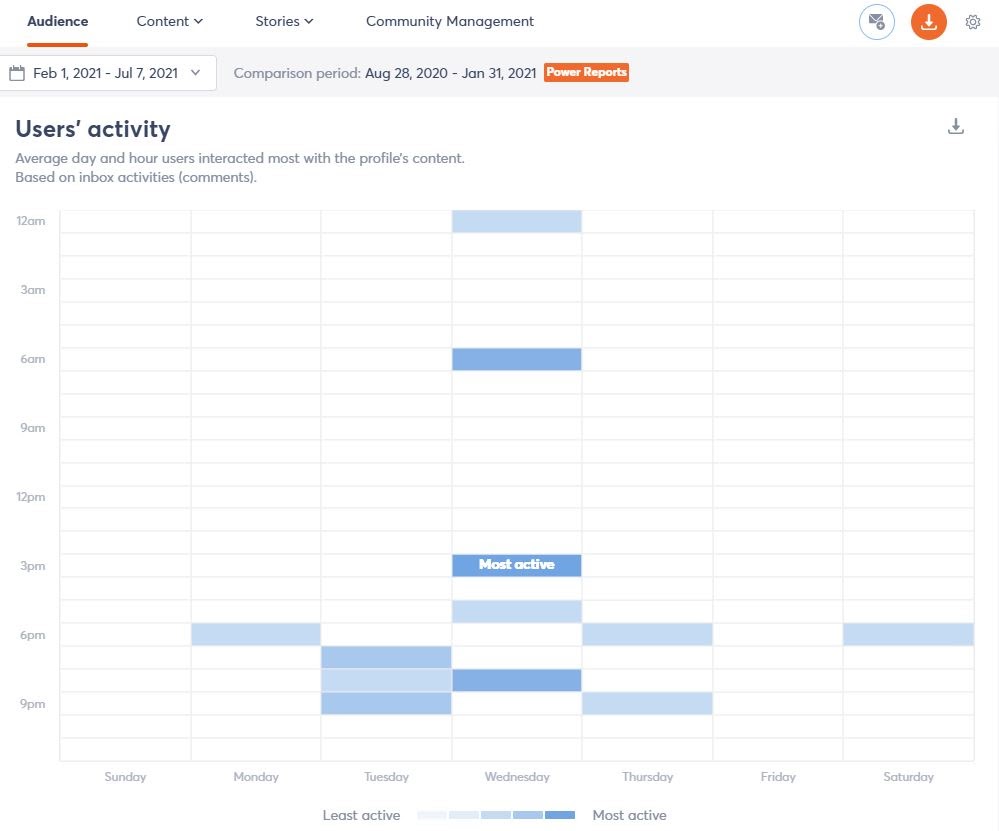 What your client's competitors are doing Brand monitoring can help listen to conversations about your client's brand, the industry they are in, and even competitors. By taking time to listen to what everyone is talking about (especially social content from the competition that's doing well), you can start planning a campaign that will do better than theirs.
---
3. Create a social media campaign calendar
After laying that groundwork, you'll want to plan out the timeline for your campaign.
Keep in mind basics, such as:
When does your campaign start?
When does your campaign end?
How often will you be publishing content?
What type of content will you be crafting?
Will you be sharing user-generated content?
Who will be responsible for the different types of content?
What type of content can be updated?
What type of content can be republished? How often?
If you need some help in creating a social media post schedule, check out these social media publishing tips.
Agorapulse's shared calendars can help agencies plan, create, and approve content for clients.
---
4. Craft Compelling Content
Now, it's time to focus on creating unique, interesting, and compelling content. All crafted, of course, strategically—rather than haphazardly or on a whim.
Assemble your team and make sure that you know who is in charge of each content piece. If you are the one-person content team, you'll want to give yourself realistic deadlines for each piece.
Quick checklist
One purpose for the content piece (Is it to inform? Entertain?)
The keyword
On-brand voice
Spelling and grammar check
Sanity check for videos (Blurriness, speed, quality, etc.)
The types of social content that you produce should vary. Include such social content as:
Behind-the-scenes videos
Visual content, such as quote cards
Twitter threads
Tutorials
Screencasts
Checklists
Testimonials and reviews
Lists
Downloadables (e.g., ebooks, whitepapers, etc.)
---
5. Schedule and launch social content
Use a social media management tool, such as Agorapulse, to upload videos, images, and written content for your social media marketing campaign.

Once the social content is published, you will want to set aside time to engage with your audience. That means staying on top of any comments, answering questions, and getting rid of spam. (Saved replies can help significantly in keeping up to speed with all of them.)
---
6. Review and optimize
So, how is everything going in your social media marketing campaign?

Check your metrics periodically throughout the life of the social media campaign.
With Agorapulse, you can review:
Engagement metrics (reactions, comments, shares, clicks, private messages, etc.)
User activity with your channel's content
Impressions (including paid, organic, and viral impressions)
Mentions and shares of content
In reviewing the social media metrics, you may discover that some content is doing great and some content is not.
But no worries! You can use that information to now edit, tweak, etc. the content to better hit the goal. You may need to change up your calls-to-action, scheduled times, write content that is better targeted, etc.
Knowing the metrics means fixing any issues that arise and also optimizing what is working.
---
7. Debrief
Once the social media campaign has run its course, your work is not done.
You'll need to let your clients know all the details that they want regarding the campaign's success. (Here's where social media reporting is crucial once more.) Provide a clear social media report so your clients have everything available to read and digest on their own time as well.
Don't forget to debrief your team as well. Share lessons learned with one another. Go through the report together. Doing so will equip you with social media and marketing insights to carry into your next social media campaign planning.
---
In Conclusion
A fantastic social media campaign doesn't happen overnight. It involves careful research, planning, and a thought-out execution.
The above step-by-step guide should help your agency create a successful social media campaign.
Use a social media management tool, such as Agorapulse, you research, publish, engage, and report on the success of your campaign.
Ravi Shukle – Country Manager Agorapulse UK & Ireland @agorapulseukirl