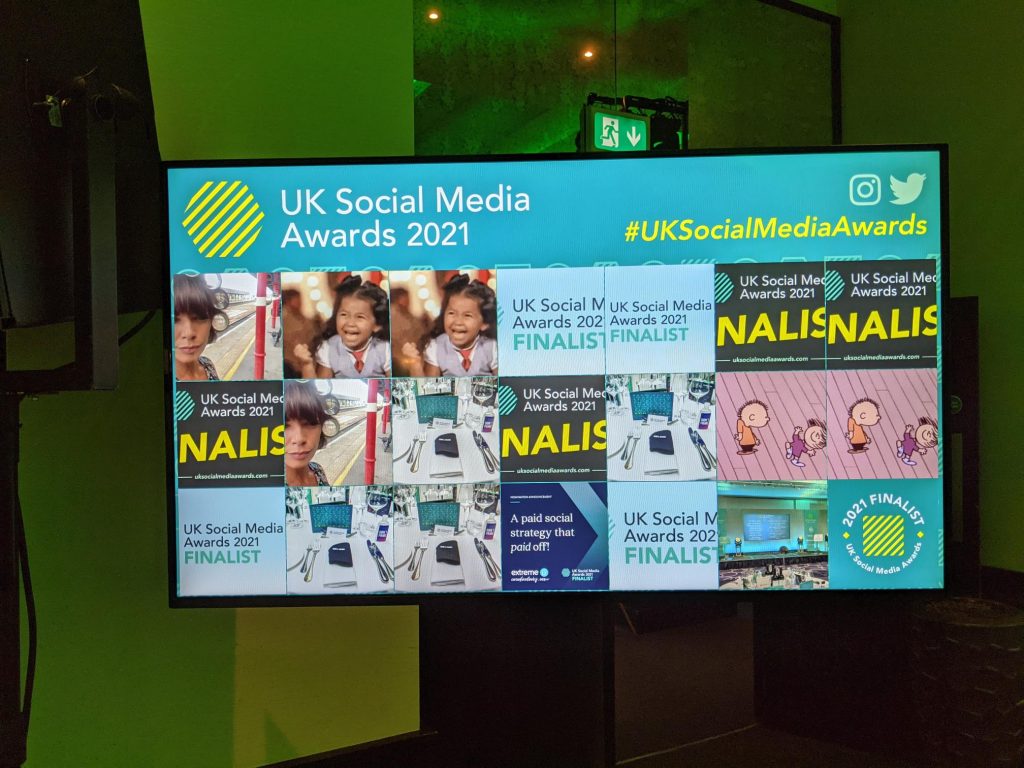 We did it! We took UK Social Media Awards live in London last Thursday, 8th July and it was a huge success!
It was so incredible to see you all in person. I have to say it was an emotional night for me I got a little bit teary during my welcome speech. It has, for us all, been a difficult 18 months and the UK Social Media Awards showed us the future is looking bright.
As we move towards the end of the year, we have a combination of live and virtual events taking place and I hope you will be joining us for at least one of each!
Thank you for all the support you have shown the Don't Panic Awards, we are passionate about celebrating outstanding work across the digital industry and our judges tell us you are excelling at outstanding.
For everyone who made it to London, thank you for joining us, for those winners who couldn't get there your trophies are on their way.
Where next? Back to London tomorrow for the UK Content Awards and then … we will back across the Globe as soon as we can make it happen.
Get involved! We love to hear your Award stories. How it felt to win, what impact it has had on your team, the response from clients to Awards and the excitement related to entering again with a new campaign or project. You can get yourselves in our newsletter and on our blog pages by contacting our Content Manager Sue. And don't forget if you are not entering an award you can sponsor an event, award category, activities or paraphernalia that attendees can enjoy. Talk to our Sponsorship Manager, Shenai who will arrange the perfect collaboration.
Nicky
Visit the UK Social Media Awards to relive the event