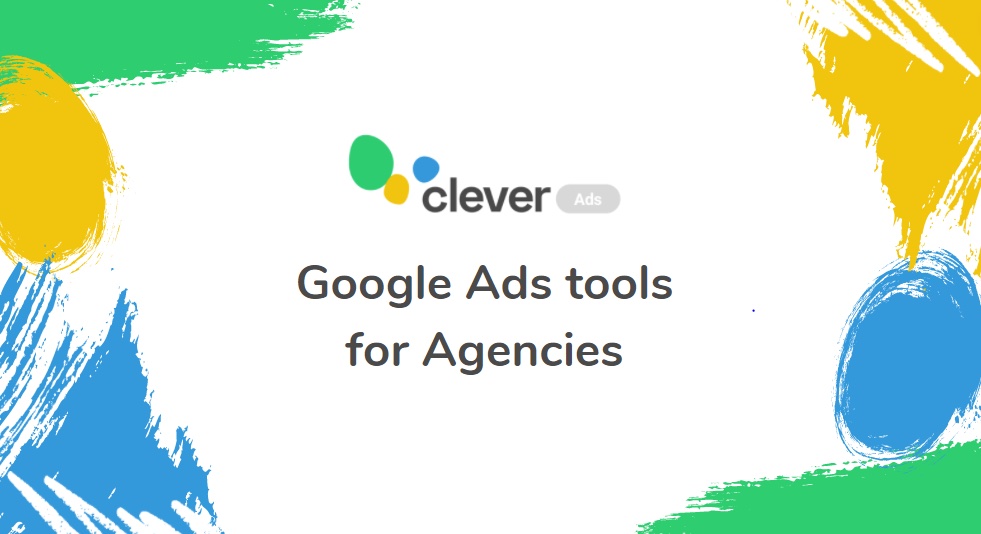 ---
Don't Panic are pleased to be partnering with Clever Ads. In support of the Digital Community, Clever Ads are partnering Awards and sponsoring Award categories across a number of Don't Panic Events.
Clever Ads, value talent and their involvement in Awards is their way of appreciating and acknowledging the success and efforts of their fellow PPC Lovers. 
---
Google Ads for Agencies – Tips for PPC Management Agencies
Managing Google Ads when working at an advertising agency is not always easy. Between communicating proposals to clients, creating the campaigns, and the millions of other little things you have to worry about, you are due for some very busy days. If you manage client's Google Ads campaigns frequently then this post is for you!
If you are looking for some instant inspiration, Clever Ads landing is designed specifically for PPC agencies. Here, you will find some great PPC tools that integrate with Google Chat, MS Teams, and Slack to make working as a team that much easier.
That being said, be sure to keep reading as we have compiled some great tips and tools to boost your productivity, streamline communication with clients, and just, overall, be more organized with your daily tasks.
Improving communications with your clients
Be Transparent
We believe that honesty and being upfront about things are always the best policy. Even if your client is not a Google Ads expert, you should make an effort to make sure they understand the strategies you are implementing. Clients should have access to their Google Ads account to gain some basic knowledge and experience. It can also be beneficial to teach them a bit about Google Ads, as this can help build trust between you and your clients.
Use the best tools
Many PPC agencies use Slack to communicate with clients. Since slack offers a wide variety of integrations to install, it is easy to make communication more efficient and keep everyone well-informed. Clever Ads offers a free tool that you can install to share metrics, reports, and graphs about your Google Ads campaigns. If your team is not working with Slack, this tool is also available for MS Teams and Google Chat. Finally, no more ugly screenshots of the Google Ads interface with too much data to sort through! This will make your life easier, not having to share huge screenshots from the Google Ads interface with tons of data and numbers.
Google Ads Tips for Agencies
Structuring Ads
While the final layout depends greatly on personal preference, there are some standard formats that you can use to save you some time.
Keyword Match Type: by structuring campaigns based on keyword match type, you will have two campaigns, one for broad match and one for exact, which gives you better control of the budget
Ad Groups: if you want to target keywords with specific messages, you can dedicate a group to your top keywords and have more control over which keywords your budget is spent on
Campaign naming!
When you manage multiple accounts, campaigns, and ads, the way that you title them is critical to your agency's success. It is important to avoid generic names and be as specific as possible to remain organized. When it comes time to filter analytics reports, you will thank your past self for having developed a consistent and clear campaign naming plan.
Don't get too comfortable with Google Ads Express
While Google Ads Express can be great for bulk actions, it isn't the best for a PPC agency. It is a tool that leaves you with very limited control over the account, potentially wasting your budget on unprofitable keywords and audiences. This level of automation can be harmful to the campaigns you manage, so you want to ensure you still have lots of control over the account.
A tip for acquiring new clients!
Acquiring new clients is probably the most challenging task for Google Ads agencies; however, a strategy you can use is to conduct a Google Search on businesses you know and see if they utilize Google Ads. For the ones that are using Google Ads, perform an audit and provide them with some suggestions to improve their campaigns that you can help them to implement.
I hope these tips will help you at your online advertising agency and that you will see a big impact. Organization and structure are the biggest things to remember when you are managing data from a lot of accounts. Make sure to always keep them in mind! 😉
https://cleverads.com/google-ads-for-agencies/