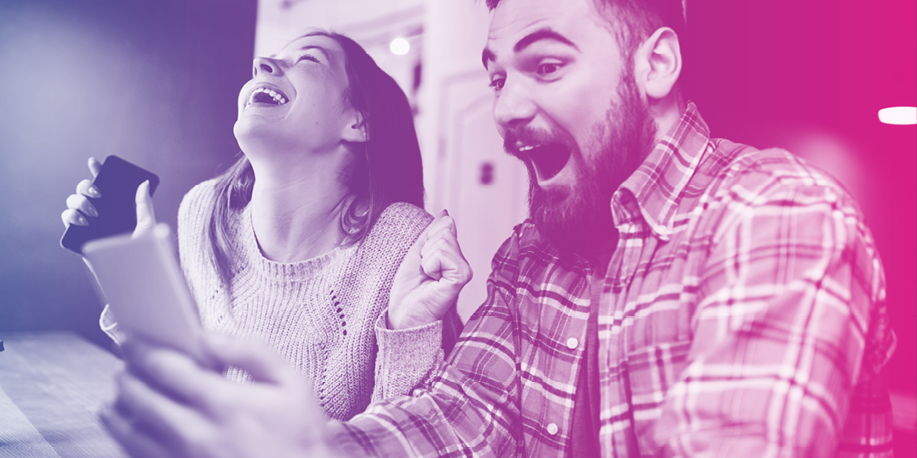 Obviously, there is the Event! Live or Virtual.
Don't Panic have already announced their first live event, now the scientists are showing Covid-19 who is boss. The UK Social Media Awards will be live in London on the 8th July 2021, and you are invited. Our Global Awards remain virtual, for the time being and your link to the events can be found on the relevant individual award's event page or on the Don't Panic Twitter account @dontpanicprojects. In fact, you are always invited to any of our events, live or virtual, each is a celebration of outstanding work and they are not only open to shortlist nominees, but they are also open for networking opportunities, sponsorship partners, award newbies, campaign partners and anyone else who wants to show collective support to the digital industry – no-one needs an excuse to party! And we excel at live and virtual parties!
But, other than the party, what other benefits are there?
Our blog 'In these times of trouble, is award entry a nice to have, or essential?' covers all the practical aspects, but to really persuade you we thought we would let our 2020 Winners share what being shortlisted and winning really means to business and their people.
---
Aimclear – Winner: US Search Awards
Marty Weintraub, Founder & Creative Director
"Such validation from our treasured industry peers certainly brings us great pride, but more importantly assures clients and prospects that we've earned our place among the best search and digital marketers in the world. A US Search Award speaks volumes about quality, innovation, and leadership."
---
Memetic – Winner of Content Strategy of the Year: UK Content Awards
David Lewis, Founder
"Winning this award is a validation that marketing is not always about who is the loudest, but can also be about who can best articulate business transformational ideas and raise the standard of discussion in their industry."
---
Rise At Seven – Retail Content Campaign of the Year: UK Content Awards
Carrie Rose, Co-Founder & Creative Director
"Nine months after we launched the agency we were hit with the COVID-19 pandemic and I'm incredibly proud that despite this we've continued to grow rapidly and deliver award winning work for our clients – it's a true testament to our amazing staff, well done everyone!"
---
Major Tom – Winner Retail/eCommerce Campaign: Canadian Search Awards
Victoria Samways, Marketing & Brand Manager
"We always strive to do better than we've done before. Committing ourselves to improving our skills, networks, and client relationships is at the core of every decision we make. This award is a great motivator for our team to keep learning, growing, and improving our processes. We're always wondering, what can we do next?"
---
Wolfgang Digital – Occasional Winner: European Search Awards
Alan Coleman, Founder & CEO
"Our team finds entering the awards exciting and occasionally winning an award hugely rewarding. Our clients draw great confidence in the standard of the work we are doing together when it is listed among the top digital marketing on the continent. The night out itself is always brilliant craic (Irish for fun) and among the most eagerly awaited dates in the Wolfgang diary. For me, the most magical part is that moment when a team of winners stands on the stage clutching their trophy, as European Champions. A career-high for any marketer."
---
Don't Panic believe awards are the most cost-effective form of marketing money can buy, but with the rise of social proof, what better, than industry recognised judges who give their seal of approval and award accolades that can be trusted and brandished whenever and wherever to demonstrate your prowess. You don't have to take our word for it – our social proof is our winners!
Don't Panic have a range of awards across the digital industry that celebrate excellence across the world. If you are proud of the work that you have created, we want to shine a light on it and support your business growth and future prosperity – that's why we do awards!