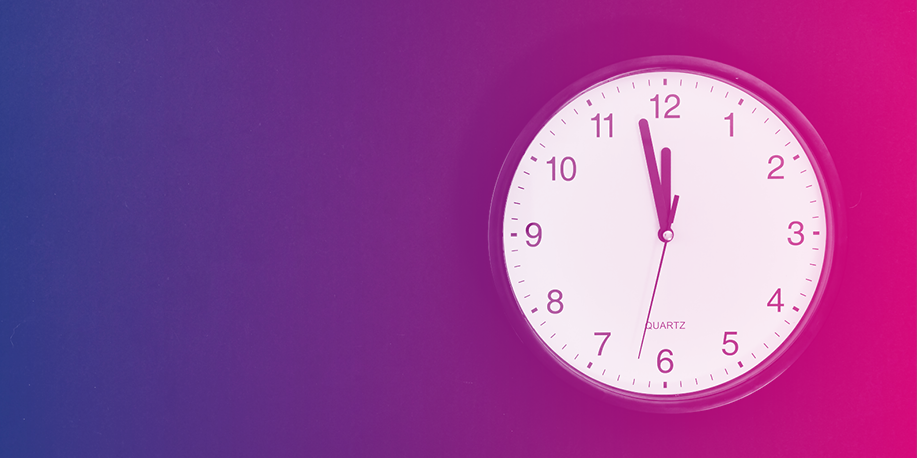 When it comes to awards. Which are you? Do you fire from the hip? Do you follow a plan?
At Don't Panic we understand the difficulties of entering Awards. Firstly, the Awards entry deadline creeps up on us and then we never seem to be able to find the time in our diaries to collate and write the entry. Sometimes, nerves take over and procrastination sets in and … the awards deadline passes, and we miss our opportunity again or we submit a rushed entry that doesn't really demonstrate the outstanding work we delivered. Sound familiar?
Awards are one of the most cost-effective ways to market your business so you cannot afford to miss these opportunities. Our Awards team is always ready to help, but if you really don't think you can find the time or award entry writing seems to be beyond your experience, then we have a solution.
Boost (founded in 2006 as the world's first award entry consultancy) has worked closely with Don't Panic for over five years, helping companies entering our awards meet the deadline with entries that do them justice – particularly when they are too busy delivering their own work to spare the time necessary to craft compelling entries. To date Boost has helped its customers win over 1,500 awards. They really know their stuff.
Boost – Chris Robinson, Managing Director
Recent research by Boost Awards suggests that the most common approach is making decisions "as we go along", but we would like to recommend another approach, the one that only about a fifth of companies adopt – having a plan for the year.
The good news here is that there already is a comprehensive database of over 4,000 awards out there. You do not have to rely on googling. There is obviously the Don't Panic list, which we recommend you including in your plan, but which other ones?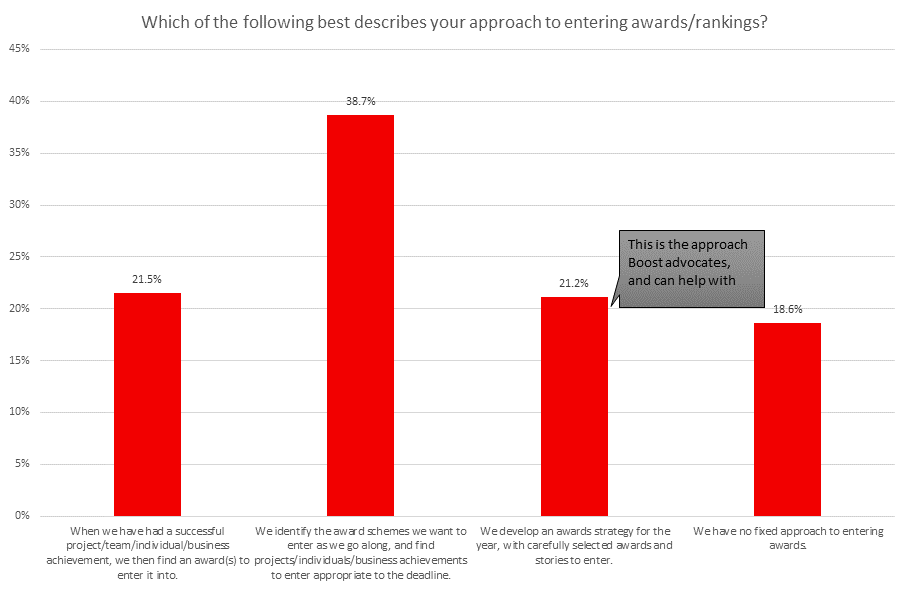 More good news. Boost Awards (the world's first and largest award entry consultancy) is offering Don't Panic contacts a 25% discount off the cost of creating an awards plan. This includes:
A year's licence of the awards-planner.co.uk cloud-based awards plan-building tool. You can build a plan, traffic light schemes and categories within them, then export or publish your plan. The tool keeps your plan up-to-date automatically and sends you deadline reminders for your chosen awards.
Keyword searchable access to a database of over 4,000 awards around the world. E.g. search for "marketing" categories within EMEA financial services awards.
Consultancy support by Boost's specialist awards consultants. They will show you how to use the tool and run a series of questions by you to help you make good choices about the right awards to add to your plan. They can also advise on the credibility and winnability of various schemes.
(Discount Valid February 2021)
So next time your boss asks you "why are we entering this award scheme?" or "should we enter this award scheme?" you can honestly say "we did a THOROUGH review of all the awards schemes out there and I can confirm it is/isn't in our plan and budget".
So, make sure you don't just enter and win awards, make sure in 2021 you enter and win THE RIGHT AWARDS.
Please contacts [email protected] to claim your discounted service.
Boost is entirely independent of awards schemes and operates to a very high ethical standard.