Welcome to our Don't Panic weekly blog. Our regular round up of new staff, new events and new challenges. We've been as busy as ever perfecting some of the most prestigious events of the year, here's a sneak peek of everything that's coming up, and what you may have missed.
---
This Week's Big News
This week's award announcements are as follows…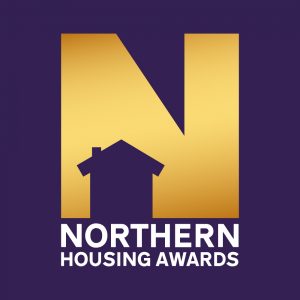 Have you been working hard over the past year to help shape and make a difference in your community? We're looking for individuals and organisations who are leading the way in affordable housing in the North.
You asked, we listened – we have extended the Northern Housing Awards deadline to Friday 9th March – so you have just one week to go to until the final entry deadline. Don't delay… click here to get your votes in now!
The MENA Search Awards are heading to Dubai on 20 September – join us for a night dedicated to celebrating the expertise, talent and achievements of the search industry. It is regarded as the premiere celebration of SEO, PPC and content marketing in the Middle East & North Africa.
The awards are open to everyone around the world, with 26 categories judged by an influential and respected international judging panel.
---
Upcoming Events
Here's what is coming up over the next few months…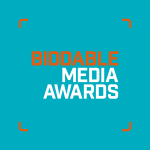 UK Biddable Media Awards
When: 15th March 2018
Where: Montcalm Marble Arch, London
The UK Biddable Media Awards is the premiere event for the biddable media industry, hosted by Connor Phillips. It will attract brands, agencies and media & technology providers who will be rewarded for their talent and achievements within the industry.
 When: 24th April
Where: The Principal, Oxford Street, Manchester
The PR Moment Awards are in association with Opinium Research, with the main aim being to celebrate excellence, recognise and reward outstanding campaigns and exceptional talent in the UK PR and Communications sector.
When: 24th May
Where: The Principal, Manchester
The Prolific North Awards recognises outstanding campaigns and talent in the creative and media industries across the North.
---
Event Spotlight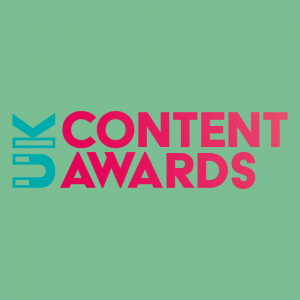 New to 2018 – UK Content Awards!
New to 2018, the UK Content Awards will celebrate excellence in content marketing. Have you been creating high quality, valuable content which attracts, informs, engages and retains an audience to ultimately deliver traffic and profit? Whether it be for an agency, or within an in-house team, we want to hear from you!
There are 22 categories open for entry until 20th April, which will then be judged by a panel of industry experts.
Click here to enter now.
---
Speaker Bureau
Here at the Don't Panic Speaker Bureau we always aim to give you what you want, and who you want. So, as always we've been busy lining up new speakers for you to hear and plenty of events for them to attend.
You could say it's been a great year so far – here's a sneak peak of what's been going on this week:
Greg Whyte

This week Greg Whyte has been taking part in #PedalToThePeaks with Greg James, for Sport Relief. On Tuesday, they completed the ascent and descent of Snowdon, cycled to the Lake District (over 200 miles) to then tackle Scafell Pike on Wednesday. On day 3, Greg & Greg intended to cycle to Ben Nevis, which unfortunately has had to be postponed due to adverse weather conditions!

Lemn Sissay

The Emirates Airline Festival of Literature is currently taking place in Dubai, Lemn Sissay has been busy hosting a session, alongside Alex Wheatle, focusing on 'Singing from the Page' – what makes language sing?

Lemn is also contributing to the "For the Love of Words" event at Dubai Opera, with a range of other guests.
About Us
Here at Don't Panic we are a full service events agency that specialise in seamlessly delivering all aspects of awards, conferences and more! We pride ourselves in producing innovative and profitable events, based on strong relationships, attention to detail and unique approach.
We are the calm in your storm. The zen of events, working tirelessly behind the scenes to make you magnificent.