The UK Search Awards shortlist has been finalised, and we are getting ready for the final stage: awards night! This year's awards will be hosted and presented by Jason Manford, we hope you are as excited as we are! Today is your last chance to grab early-bird tickets, what are you waiting for. Book your table now!
We were overwhelmed by the excitement for the UK Search Awards shortlist, we even accidentally started a Gif war! We love the amazing support this awards gets every year from all you stars of search – and of course we're delighted to welcome all the newbies for 2016!

With masses of great entries our judging session was a difficult but interesting one, with some companies shortlisted by judges for multiple awards! Brainlabs is a big contender in the awards this year nominated 15 times across the different categories & Verve Search nominated 9 times.
Our awards couldn't be so spectacular if it wasn't for our sponsors; we are overjoyed to have Bing as our headline sponsor! Sponsoring our entertainment for the night is Majestic with their amazing photo-booth which no one can get enough of. You'll be singing your hearts out thanks to Searchmetrics sponsoring the Karaoke booth and our category sponsors this year are Botify, Linkdex & Ungagged.
Our previous winners always have positive comments on the awards as they have experienced the opportunities the awards provides:
We spoke to Founder and MD of BlueGlass Kevin Gibbons to get his thoughts on the Search Awards, his highlights and what you can expect if you walk away a winner in 2016!
"We've always been a big fan of the UK Search Awards, the professionalism behind the organisation is fantastic to see. It's quickly become an essential date in a search marketers diary and has been a great way for us to showcase our teams hard work with award wins voted from industry peers. Plus it's always great fun and the evening is more like a reunion now!"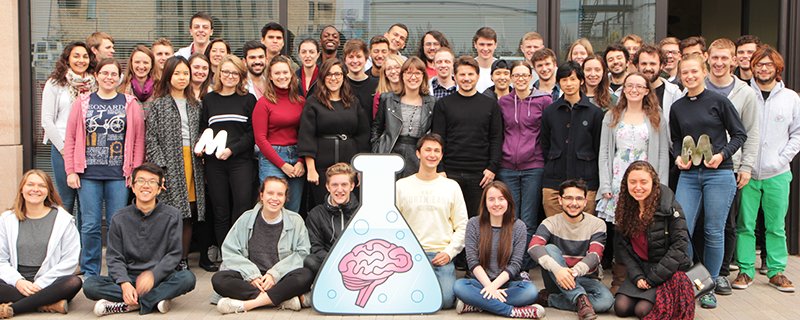 Owner and founder Dan Gilbert of Brainlabs, all round twitterati legend and good egg, shared with us why the agency has continued to find it so beneficial to business to enter the Search Awards, and how it has helped the agency to grow and expand state side.
"I love the UK Search Awards. Even when we're not winning them the work being celebrated is exceptional. It's a superb opportunity to celebrate innovation in our industry – and have a great time. Since picking up Best Large PPC Agency we've had a raft of calls and new business requests from companies we could only have dreamed of before the win."
Making it to the shortlist is a huge achievement, and a true recognition of the creativity and talent on show in our industry! Aaron Dicks, Managing Director of Impression had a few words to share with us:
"The UK Search Awards represent the best of the best in our industry. To be recognised along such well-respected agencies in the UK Search Awards is a real accolade for us."
We just can't wait for this amazing evening with all its amazing search sensations. The UK Search Awards is coming to you on the 30th November at The Bloomsbury Big Top, London. Tickets are still available here. Early-bird ends today.