Thinking Digital Conference Expands to Manchester
After eight highly successful years in Newcastle, the Thinking Digital Conference is expanding into the North West and will launch Thinking Digital Manchester on 2nd & 3rd November 2015 with the help of Don't Panic. 
The conference will be held at HOME – the city's newest arts venue which itself was created for 'lovers of the dramatic, the digital and the deeply engaging' and will make the perfect setting for Thinking Digital Manchester.
The event begins on 2nd November with a series of pre-conference workshops. Day two (3rd November) will be a day filled with inspiring keynote talks with topics ranging from digital technologies, tech startups, behavioural economics, innovation, mobile apps, science, digital arts and more.
The conference, which has been held in Newcastle for the past eight years has proven to be hugely successful with international recognition amongst both delegates and speakers. 
Herb Kim, from Thinking Digital, said: "We're extremely excited to be taking the conference to Manchester and reaching a wider community. We already produce the TEDxManchester and TEDxLiverpool events so Thinking Digital Manchester will be our newest conference in North West England."
The first speaker from an expected line up of approximately 20 speakers, has already been announced as Rory Sutherland, Vice Chairman of 
Oglivy & Mather Group UK
 , an organisation which works across a wide range of marketing disciplines. He has worked on Amex, BT, Compaq, Microsoft, IBM, BUPA, easyJet, Unilever, winning awards along the way. 
Tim Leberecht, a speaker at Thinking Digital Newcastle in May 2015, said: "Thinking Digital is an incredibly well curated conference that does the rare thing: presenting an eclectic and wide-ranging program while also managing to go deep. You feel that every speaker was hand-picked for a reason, and that the audience is committed to embracing the unexpected. It's hard to find a conference on our digital society that is as personal, intellectually curious, and savvy as this one."
For further information contact:
Previous speakers at Thinking Digital have included:
Joi Ito, Director, MIT Media Lab

Ray Kurzweil, Director of Engineering, Google

Ralph Rivera, Director, BBC Digital

Holly Lloyd, Technical Director, Pixar

Russell Davies, Contributing Editor, WIRED

Greg Dyke, Chairman, The Football Association

Dan Pink, author of DRIVE

Johnny Chung Lee, R&D, Google

Sugata Mitra, TED Prize winner

Mikko Hypponen, Cybersecurity guru

Peter Gregson, Cellist & Composer

Andy Stanford-Clark, Master Inventor, IBM

Carl Ledbetter, Senior Designer, Xbox

Jemima Kiss, Guardian

Aza Raskin, VP Design, Jawbone

Maggie Philbin, Presenter, BBC One

Professor Hans Rosling, Karolinska Institute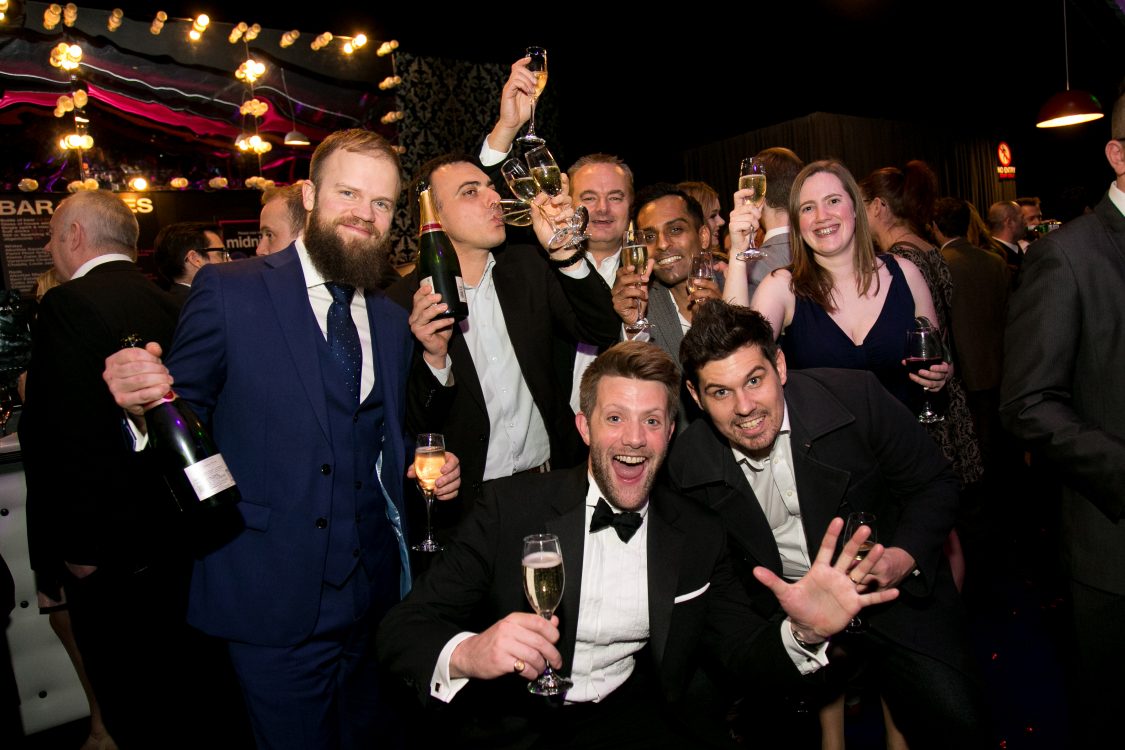 A guide to a successful entry by David Edmundson-Bird
Are you considering entering into one of our award schemes but aren't sure what it takes to complete a winning entry? David Edmundson-Bird, a renowned judge of multiple awards, has put together his top tips on what the panel looks for during the judging process.